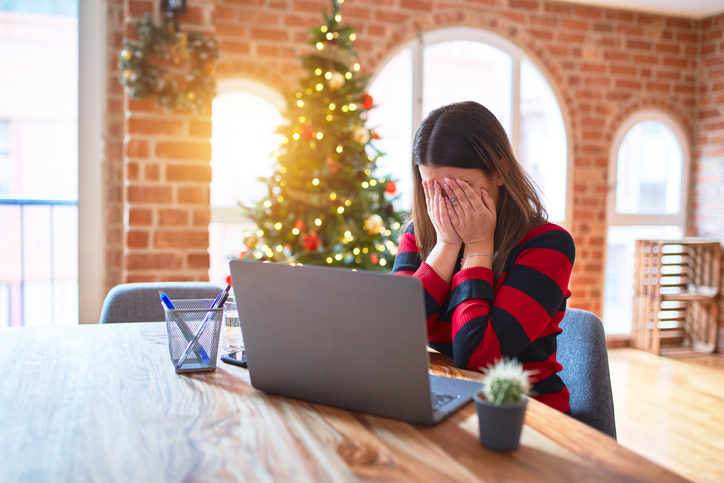 There's no question that the most wonderful time of the year can be both magical and chaotic. Between hosting family and making your rounds at parties, the stress that surrounds the holidays can put us at our own personal holly jolly boiling point. As we dive into the season of candy canes, mistletoe and twinkle lights, consider these tips on how to reduce holiday stress:
Schedule out time for yourself.
The "self-care" and "me-time" recommendation is one that gets thrown around often, and that's not a coincidence. Doing things for yourself is incredibly important when it comes to managing stress, but it's also crucial to understand that there's no "one-size-fits-all" approach to doing so. For some, focusing on themselves means getting physical exercise. For others, self-care is sitting in their car alone and listening to their favorite song. There's no right or wrong answer, so don't feel pressured to fit into a mold that's not your own.
Tip: Aim to take an hour alone every day to do something you want to do. If you can't make an hour work, take 30 minutes. Can't make 30 minutes work? Turn your must-do tasks into relaxing ones. Listen to a motivational podcast while you get ready for the day. Drive to work or to soccer practice pickup in silence. Allow yourself to be alone and to connect with your body.
Reduce holiday stress by planning food ahead of time.
So, you have five holiday potlucks on the calendar, and you're stressed to the max. That's completely understandable. In an ideal world, you could plan special meals to bring to each dinner, but this is a situation where the phrase "work smarter, not harder" rings true.
The answer? Plan ahead, and make the same dish. Chances are, you're feeding different groups of people. If you do have any overlap, those guests probably won't notice or care that you brought sweet potato casserole to two potlucks.
Tip: Plan activities, too. Although making a schedule may seem a little over-the-top, it comes in handy when family has arrived, you're all sitting around and there's nothing to do. Of course, your "schedule" can be loose, but planning activities can reduce the anticipatory anxiety and stress for the day-of.
Reduce stress by spending your energy wisely.
Think of yourself as having one tank of gas to get yourself through the day. You're not allowed to get a refill – one tank is your max. Would you waste that fuel by driving in circles around your block? No. You'll likely use it to go places – to make moves. The same should go with your precious, precious energy. Do your best not to waste your gas worrying about the small things. After all, if you drive around mindlessly in circles, you won't have enough juice to get to what really matters—spending time with those you love.
Acknowledge the true meaning of the holiday season.
Gifts, food and decorations are great, but this year, take time to give thanks for what makes the holiday season so magical—spending time with the people you love. Try to enjoy each special moment. Focus on all that is good in your life.
Interested in more lifestyle blogs from TheHome.com? Look no further.