A Note from Our Founder, Ellen Gefen
During the holidays, wish lists, gift giving and wrapping paper are at the forefront of our minds. I have always been the type of person who loves to give gifts, and when I receive them, I've found that the most special ones are given from a place of deep-rooted kindness. You don't have to spend a lot to make someone's day.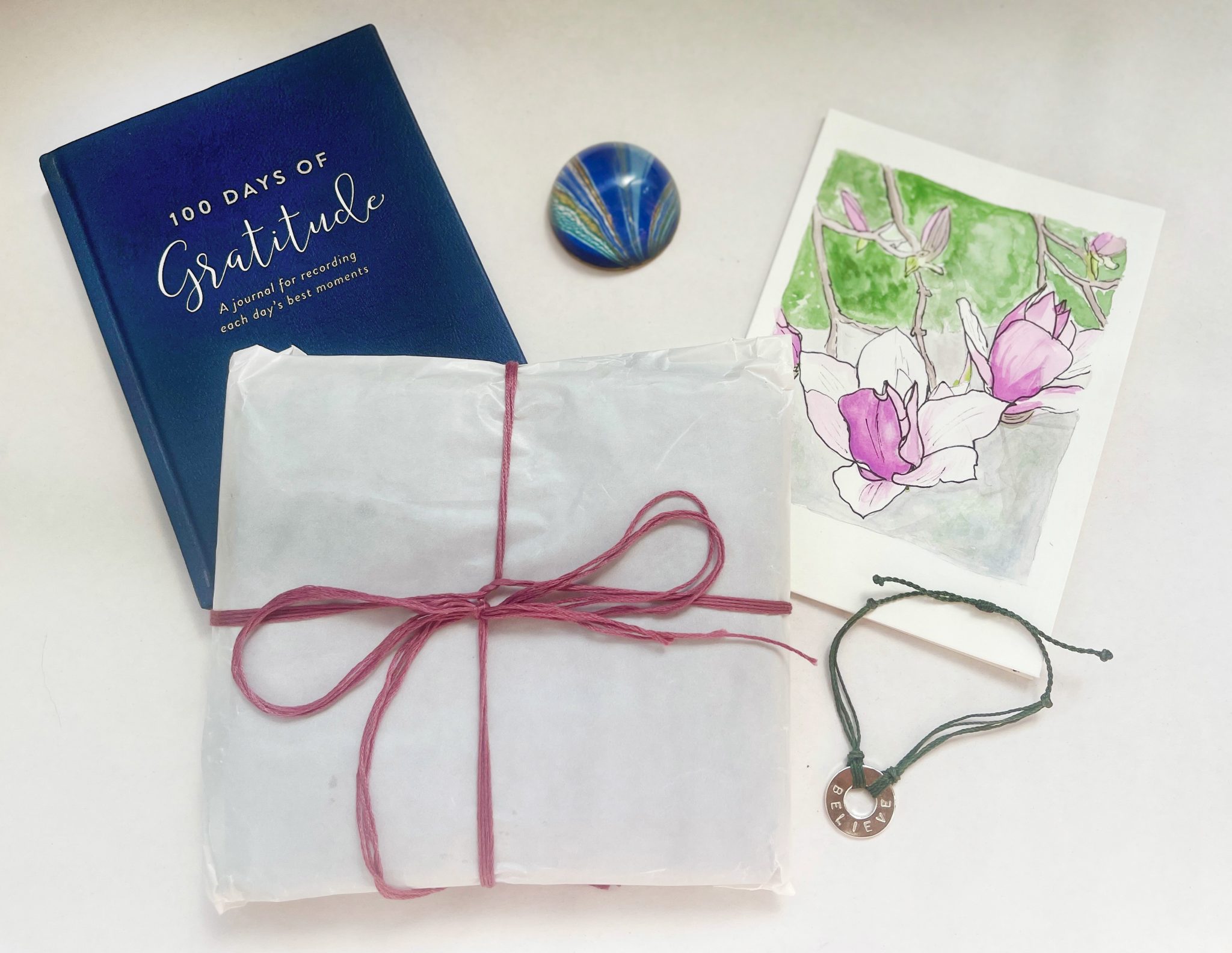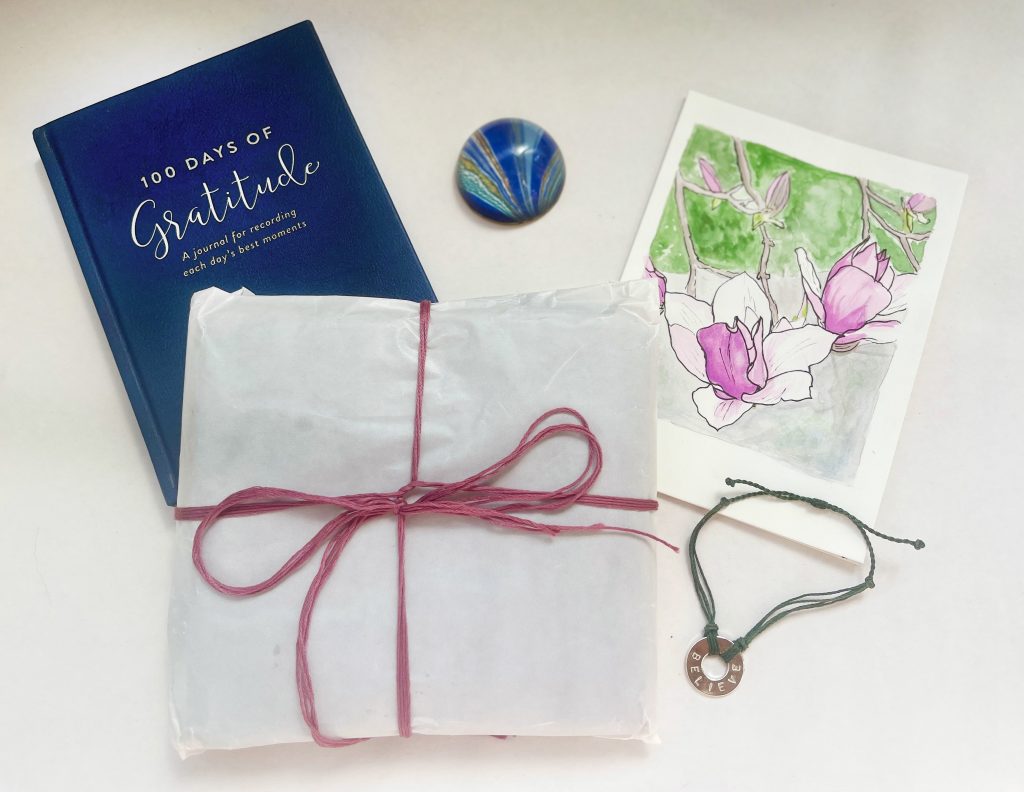 Many treasures grace my office desk and are displayed in my home. Given to me at different times and by different people, these treasures serve as a constant reminder of one of life's greatest gifts – friendship.
Here are a few: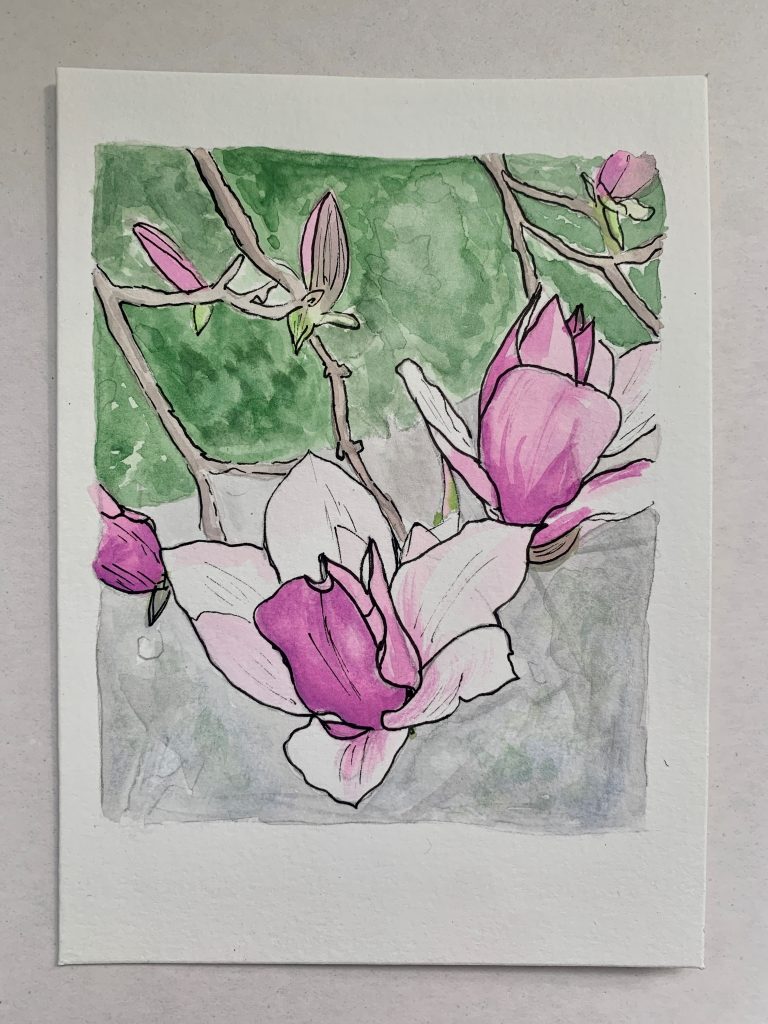 Placed prominently on my office desk is a beautiful glass paperweight gifted to me by my friend Jill Seale – proof that gifts small in size can be filled with an abundance of kindness. Beside the paperweight is a hand-painted card I've have put in a frame. It was created by my friend Lorelei Colbert. Lorelei began painting while undergoing chemo for triple-negative breast cancer at age 28. Through her own campaign, Chemo to Kindness, Lorelei worked to spread light and positivity to combat the adversity of illness.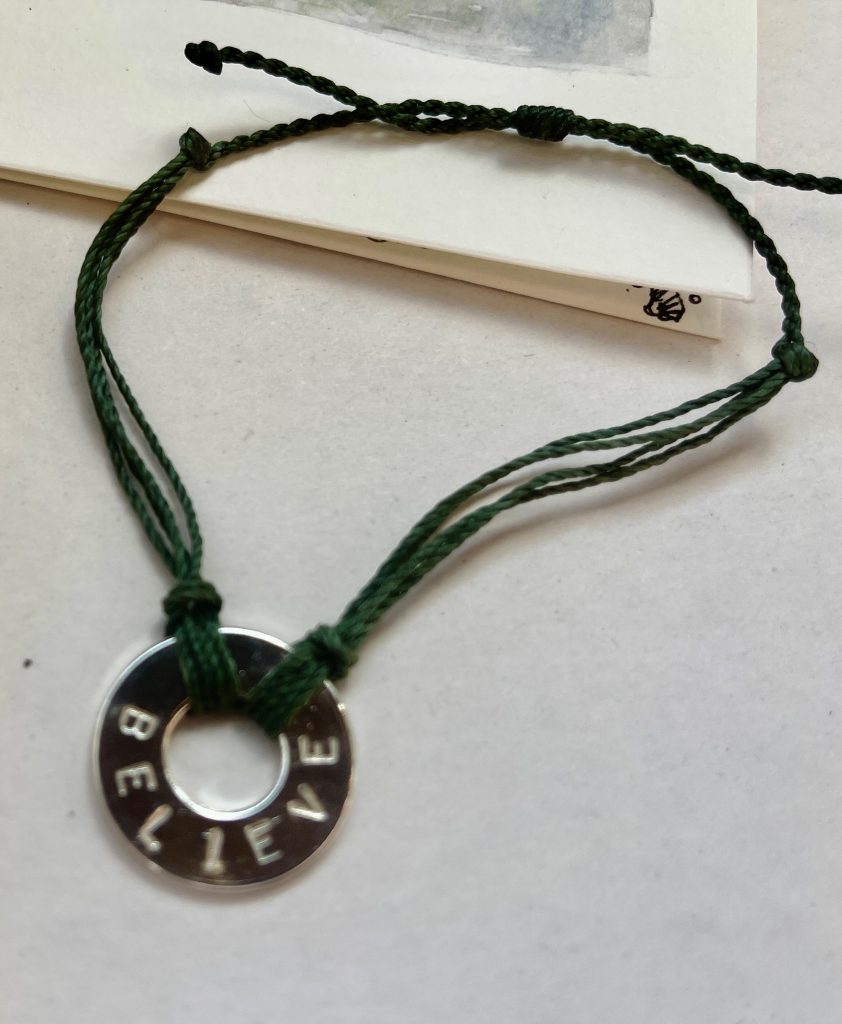 The third is a bracelet given to me by a woman whom I met at a virtual WithIt conference. She asked me my favorite word, and I responded, 'Believe.' A few weeks later, I received a package in the mail from her that contained a bracelet with 'Believe' engraved on a silver washer. That bracelet is constant reminder of how an unknown introduction can be the beginning of the kindling of a new friendship.
Another treasure is still unopened. It was sent to me from my friend Mike Farrell, who makes handmade journals from recycled coffee filters. I'm waiting for just the right time to unwrap this gift and feel the general rush of heartfelt sentiment derived from friendships that make you feel warm year-round – not just during the holidays.
A gift I recently received is a gratitude journal sent to me by a friend I met only a few months ago. She had no idea how much practicing gratitude means to me.
This holiday season, I'm going to continue to cultivate kindness and push finances aside. If you'd like to do the same, here are some ideas for meaningful ways:
Listen to people and take cues from what they say. What do they really need this year? Maybe they could use help paying their utility bill this month. Or, maybe they could use a tank of gas. Maybe there's a charity close to their heart, and a donation in their honor would mean a lot.
Give from the heart. If you see something and it reminds you of a friend or family member and you can … buy it. Chances are, they'll appreciate the sentiment, regardless of the price tag.
A hand-written card. This is a perfect way to remind a loved one or friend that lives around the corner, across the country or around the world, that you're thinking of them.
Send a text. Seriously, a simple "thinking of you" or "happy birthday" text can make someone's day or week. While we're all busy, a text can let someone know that they're in your thoughts.
Give your time. volunteer your time with a non-profit and consider giving back to those less fortunate.
For me, it's not just important to be kind at the holidays — it's important to show kindness all year long.