Designing your dream home just got easier with World Coppersmith. Whether you're a DIY enthusiast or a professional designer, World Coppersmith has the tools and materials to bring your custom hood and other home products to life.
CEO Ryan Grambart started off as a contractor and saw there was a need for different customized pieces. So he and his team developed an online platform where you can create custom range hoods, sinks, tables, tubs and fire pits for the home.
World Coppersmith's online configurator empowers you to design your own masterpieces with 84 different finishes. Whether you're a consumer looking for a DIY project or a designer seeking custom products, they have you covered. With materials like copper, mill finished aluminum, brass, and stainless steel, you can bring your unique vision to life and have your customized product conveniently shipped to your doorstep.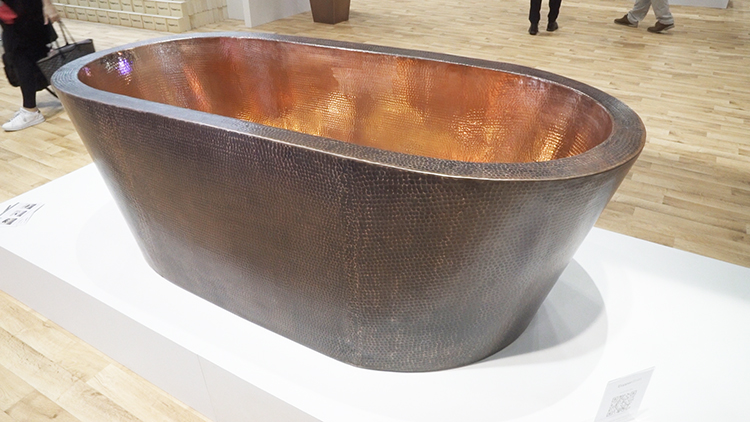 Low Maintenance Copper
Contrary to popular belief, copper no longer requires constant cleaning and maintenance. World Coppersmith offers finishes that make caring for copper easier. Choose between sealed or living finishes depending on your needs. Let the interior of your sinks patina naturally with an unsealed finish, or add a protective layer to a custom range hood. The possibilities are endless, and each product is designed with your specific requirements in mind.
One standout product from World Coppersmith is the copper outdoor fire pit. With its exceptional durability and corrosion resistance, copper ensures longevity. The fire pit is designed with a tabletop cover, doubling as an entertainment space when not in use. What sets it apart is the solid brass burner system, which offers both energy efficiency and a bigger flame. You can even control it remotely via Bluetooth, adding a touch of convenience and technology to your outdoor gatherings.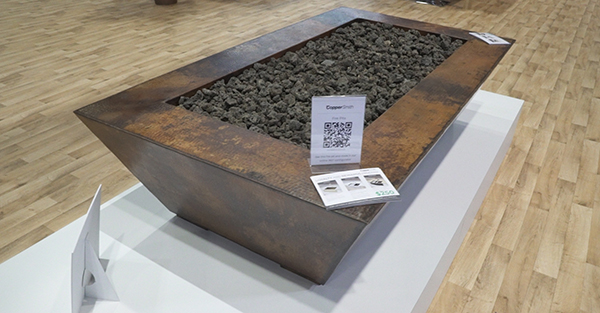 World Coppersmith enables you to transform your living spaces into personalized havens. For both DIY enthusiasts and professional designers, they have the tools and materials to make your dream home a reality.
Subscribe to @TheHome.com to be on top of the latest trends related to home design. We're your go-to source for all your home-related needs, from lifestyle and interior design tips to breaking news. Sign up for our newsletter today at TheHome.com and follow us on Instagram @thehomedotcom.