As 2021 comes to a close, we're taking inventory of what 2022 home design trends some of the most influential figures in the interior design industry, like Dennese Guadeloupe Rojas, are predicting. 
We caught up with Dennese, owner of Interiors By Design to see what trends she's seeing in the new year. Here's what she had to say.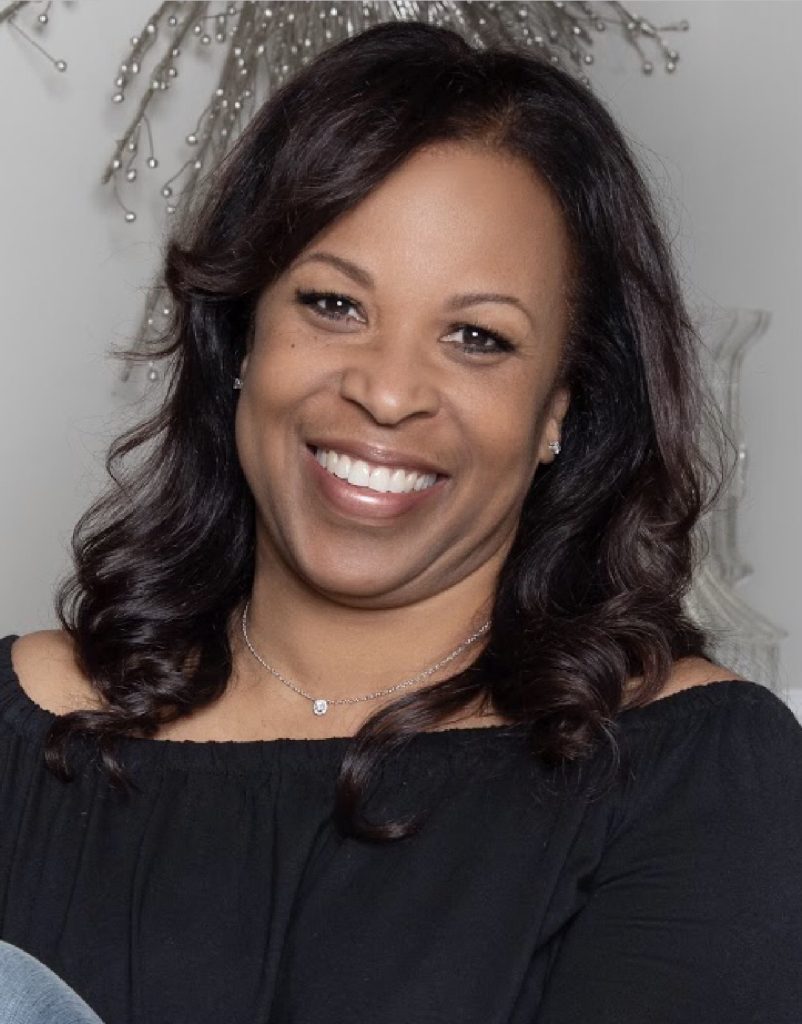 It's time to create a calm serenity.
"Brought indoors from the garden, greens range from soft Magnolia Green and October Mist to a deeper Eucalyptus and rich teal Green. Add a few wonderful plants, and visualize and re-imagine your home washed in soothing shades of green."
Modern farmhouse will become the new vintage.
"Vaulted ceilings, stained beams, trendy patterns, natural light and non-white cabinets expand the dimensions of the home living space. "The home decor is accentuated with plenty of layered textures, warm elements and nature-rooted colors that bring a welcoming feel to 'home.'"
Wooden slatted walls as accent walls will rise in popularity.
"Wooden slatted walls in a variety of finishes will serve as an accent wall or backdrop for furniture. Slatted closet doors are also trending in 2022, adding dimension to a bedroom or home office.
In addition to slats, walls are dressed with 3D carved-wood wall coverings and 3D tiles that invite a closer look. Hesitant about the slats? There are "wallpapers" with 3D texture, contemporary geometrics and natural-inspired materials like grasscloth, cork, straw and wicker walls. Walls have taken on a life of their own!"
Things are looking up with distinctive ceilings.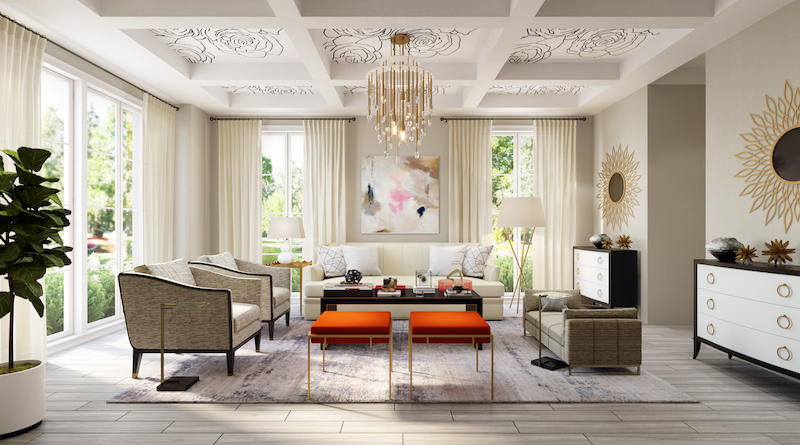 "Distinctive ceilings inspire 'WOW,' but add the 'POW' factor in any room. Vaulted ceilings remain interesting creating the illusion of an enlarged space. Installing wooden flooring on a trey ceiling is a step up, but a bold mural or three-dimensional wallpaper is more intriguing."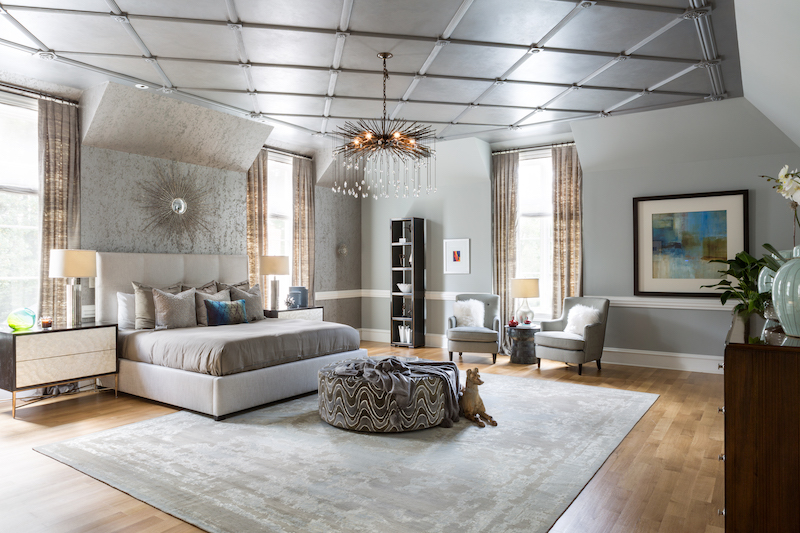 Ceilings can be transformed into the accent wall. If done well, your ceiling can be both intriguing and dramatic. Frame your mural or ceiling treatment with molding to complete your work of art!"
---
You've heard from Interiors By Design's Dennese Guadeloupe Rojas — are you hungry for more design trends? Get your fill with the top picks from Chicago-based design firm, Jacob Lukas Design.