Tomlinson Companies and interior designer Scott Carpenter collaborate on furniture design that fosters connections. Together they display a mastery of warmth in welcoming spaces with a contemporary flair.
Carpenter hails from a small town with a cozy country vibe and a large family. His design philosophy draws inspiration from his family and his extensive travels, where he immerses himself in styles from different eras. This exposure to the past and present influences Carpenter's and Tomlinson's joint creations, blending historical charm with contemporary flair. Together, they bring forth unconventional and elegant furniture design that truly stands out.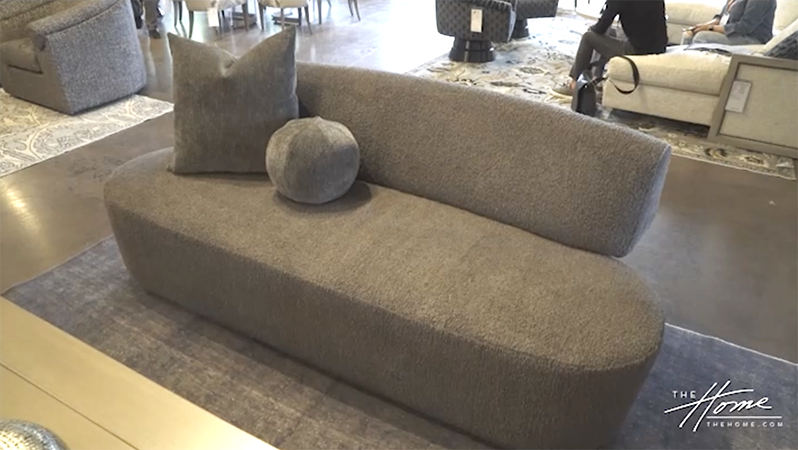 One of their notable pieces, the Sheila sofa, showcases an architectural back with a captivating T shape. It's a fusion of bold aesthetics and functional comfort, making it a statement piece in any space. This design language extends to their dining room chairs, creating a cohesive look that seamlessly combines beauty and functionality.
What sets this furniture apart is the inviting nature. They believe furniture should embrace you with warmth and hospitality, beckoning you to relax and share precious moments with loved ones.
Each furniture piece is named after one of Carpenter's family members, thus adding a personal touch and reminding him of his cherished roots. With names like Keith, Dane, Sheila, Sissy, and Sherry, the design embodies a sense of family and togetherness.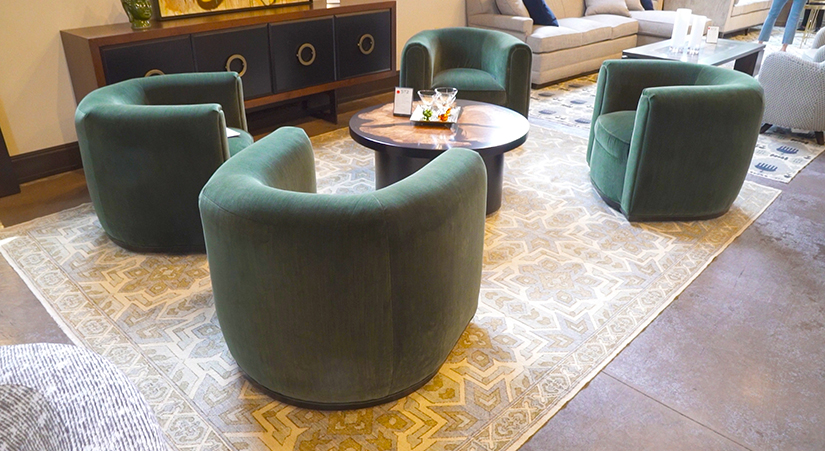 Swivel Chairs Bring Inclusion and Connection to Furniture Design
Carpenter likewise loves swivel chairs for their ability to bring people together, creating a dynamic and engaging atmosphere. Swivel chairs facilitate easy conversation and ensure everyone in the room feels included and connected. This brings welcoming and warmth back to living spaces.
When it comes to the classic versus trendy debate, Tomlinson and Carpenter firmly believe in creating furniture that stands the test of time. While they incorporate contemporary elements and curves into their pieces, the underlying structure and form remain timeless. This allows for versatility, as different fabrics can be used to adapt to changing styles while preserving the generational quality of the design.
Be inspired by Tomlinson Companies and Scott Carpenter's timeless elegance, and enjoy furniture that fosters warmth and connection in your home.
Subscribe to TheHome.com to be on top of the latest trends related to home products. We're your go-to source for all your home-related needs, from lifestyle and interior design tips to breaking news. Sign up for our newsletter today at TheHome.com and follow us on Instagram @thehomedotcom.