Designer Garrison Hullinger gives us a sneak peek into new industry trends at the combined International Homebuilder Show and the Kitchen and Bath Industry Show. Here are some exciting highlights he says the consumer may not know about.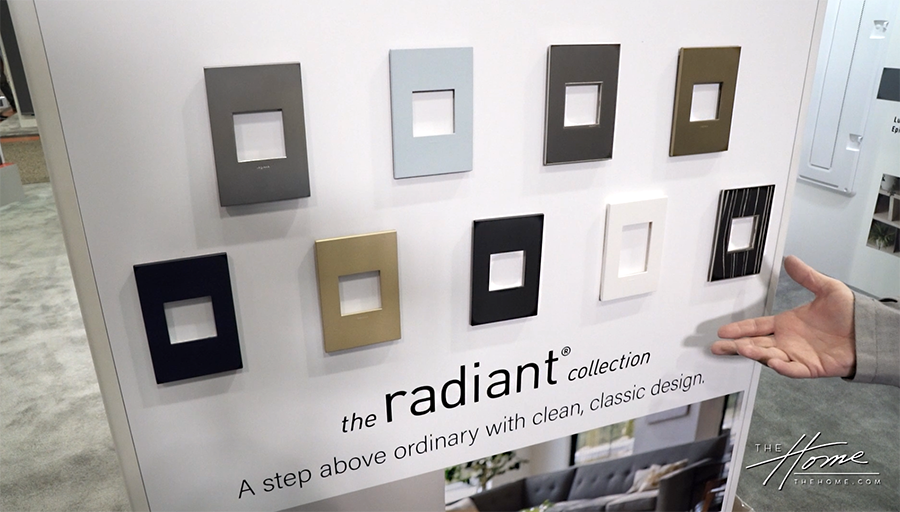 Electrical supplier Legrand has revolutionized outlet covers with their innovative approach. They offer inclusive accessibility features, including pop-up plugs, wall or cabinet plugs with phone chargers, and plates with customizable options in a wide range of styles and colors. It's the perfect blend of functionality and modern design, adding a tech-friendly touch to any space.
Garrison emphasized the growing importance of accessibility in both commercial and residential projects. ADA-compliant solutions are a must, and he was particularly impressed by Legrand's sleek pop-up plugs. These discreet yet accessible plugs provide easy use for everyone. Practicality meets elegance in the world of design.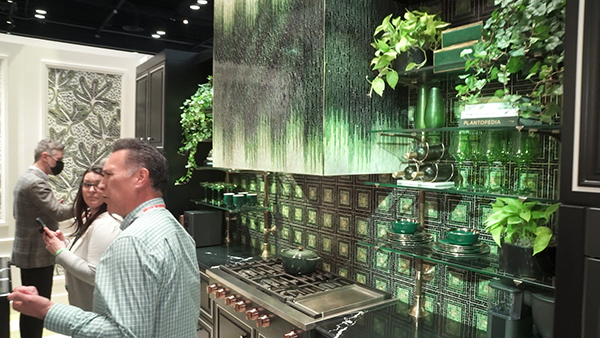 The GE Cafe steals the show with matte glass and beautifully highlighted finishes. There's a gorgeous matte black fridge with back-panel lights, and another in green with copper trim. The explosion of color and design in this space is simply irresistable.
The next WOW is over GE dishwashers that come with drawers for practicality and water-efficiency. These drawers can accommodate multiple place settings, making it a breeze for big family gatherings and events. Functionality and beauty in kitchen design.
We're smitten with Cambria's newest collection of black and white countertops. These exquisite surfaces add a touch of sophistication to any kitchen, and a great choice for homeowners seeking elegance.
Garrison says consumers may miss the latest trends unless they work hard to keep up. Follow favorite designers, browse industry news, and immerse yourself in the design community. The design world is constantly evolving, and there's always something new to discover.
Subscribe to @TheHome.com to be at the forefront of the latest trends related to home design. We're your go-to source for all your home-related needs, from lifestyle and interior design tips to breaking news. Sign up for our newsletter today at TheHome.com and follow us on Instagram @thehomedotcom.