Who doesn't love being cozy and comfortable at home? Interior Designer and HGTV star, Brian Patrick Flynn, spills the tea on how to hygge your home! Check out this video with TheHome.com's Ellen Gefen.
After purchasing a home in Scandanavia, Brian's whole idea of design and aesthetic began to change. He fell in love with the idea of hygge. Hygge focuses on living with the items you truly love and need, and emphasizes a minimalistic approach.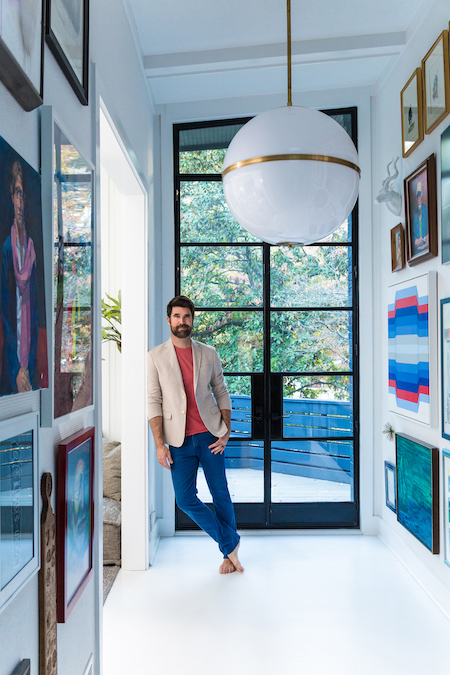 Brian Patrick Flynn and his team used hygge as an inspiration for their showroom and table scape at the Atlanta market. From the Nordic-inspired planters and plates to yarn trees, you'll find plenty of Iceland inspiration.
"We thought it would be fun to put together a table scape that really teaches you the art of hygge," Brian says. "Everything is in the Nordic world. There aren't a ton of colors. There's not a ton of commitment, and these are all things that you can keep forever."
For more info on Brian and his designs, check him out on Instagram. Hungry for more designer interviews? Check them out.
At TheHome.com, our goal is to help you imagine, design and create a comfortable and fashionable life. From lifestyle and home design tips to recipes and important conversations, we're your one-stop-shop for everything that happens in the home.
Follow TheHome.com on Instagram @thehomedotcom
Learn more about our founder, Ellen Gefen: https://www.instagram.com/ellengefen/​