Skateboarding and art have always been symbols of freedom and unity, transcending backgrounds, ages, and genders. Introducing THE SKATEROOM, an art room that turns a passion for skateboarding and art into funding for positive social change projects. Imagine a space where social impact unites artists to skateboarding projects all over the globe. That's exactly what THE SKATEROOM does.
Founded by Belgian art gallery owner Charles-Antoine Bodson, this nonprofit works closely with renowned artists such as Andy Warhol and Jeff Koons to create and sell custom skate art editions. These beautiful skate decks are not just for hanging on a museum or collector's wall – they are a force for good.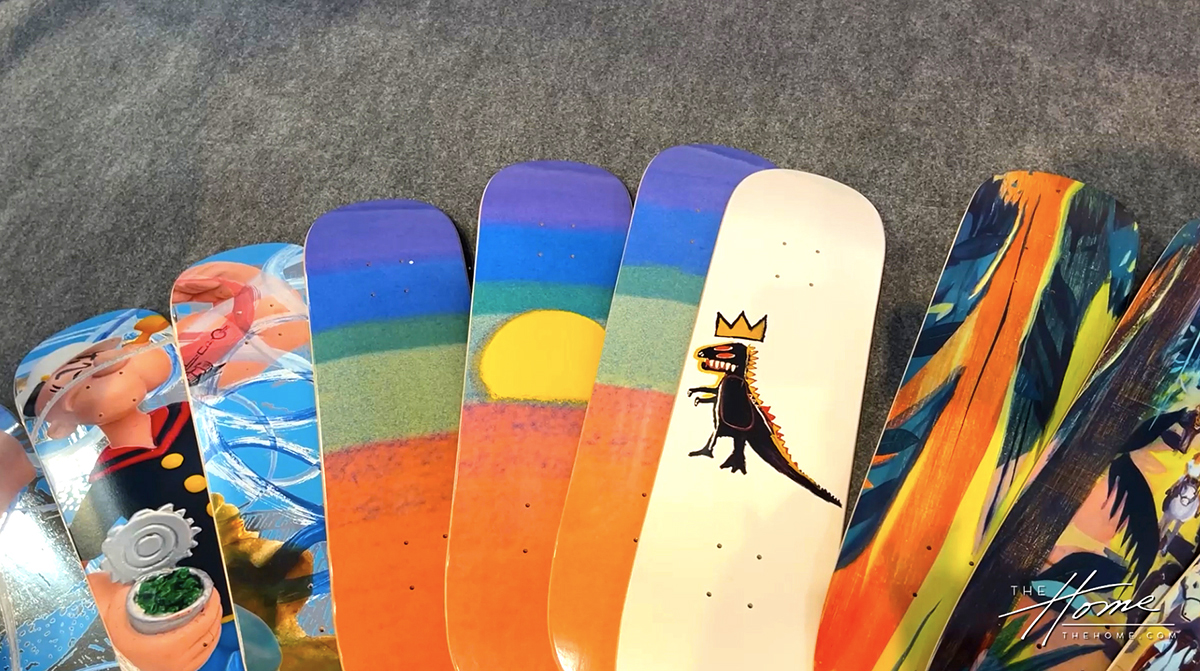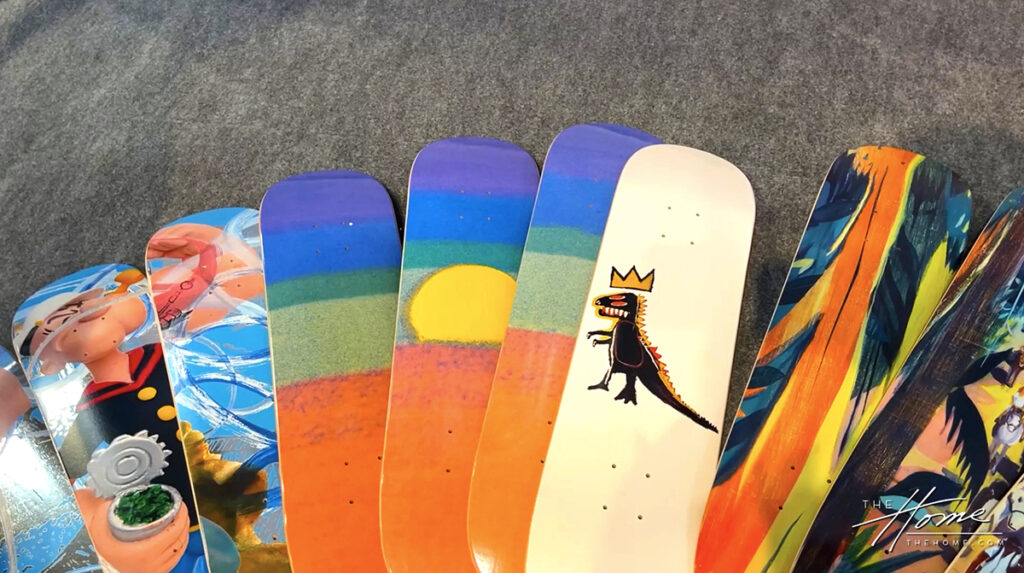 THE SKATEROOM donates 10% or more of all its revenue to social projects. Since it began in 2014, this art space has generated over $1.5 Million towards making a real impact on skatepark and education projects in disadvantaged places like Afghanistan, Jordan, India, and Cambodia.
The Birth of a Visionary Idea: A Chance Meeting in Afghanistan
How did THE SKATEROOM come to life? It all started around a decade ago when Bodson crossed paths with Oliver Percovich, a passionate skateboarder working with kids in Kabul, Afghanistan. Oliver was on a mission to secure funding for his second skate park, this time in Phnom Penh. Bodson was captivated, and decided on the spot to sell his own personal collection of art skateboard decks to support the social project Skateistan.
Artistic Collaborations that Make a Difference: A Look at Iconic Partnerships
Fast forward, and we see Bodson teaming up with some heavy hitters in the art world. From collaborations with Henry Taylor at the MOCA in Los Angeles to partnerships with artists Jules De Balincourt and Jeff Koons, the impact has been immense. The artists designate where the proceeds from their artwork goes, something they get very excited about.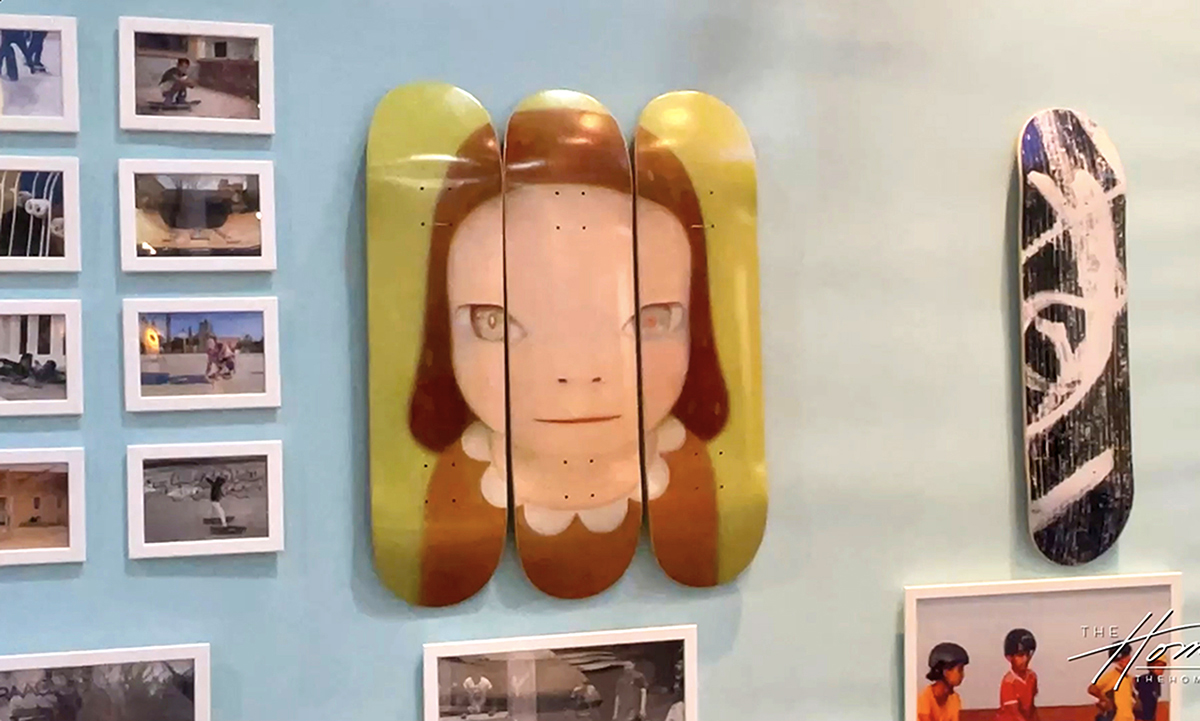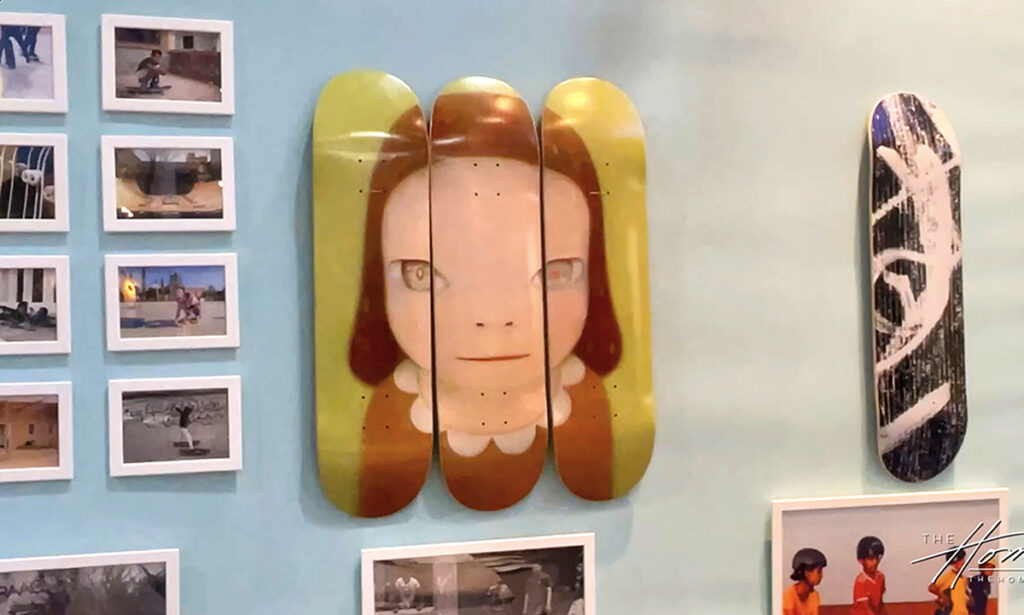 Hugely influential artists like Yoshitomo Nara and Jean-Charles de Castelbajac have also jumped on board, allowing THE SKATEROOM to continue to make waves in the art community while supporting social projects to make a lasting difference.
As Charles-Antoine Bodson explains, each skate deck carries a story, a piece of art, and a promise of transformation. With over 50 artists and 40 social projects supported by the sales of these decks, the impact has been undeniable. And it's not just living artists provide artwork, projects driven by foundations like Keith Haring and Jean-Michel Basquiat are part of the movement too.
So, whether you're an art aficionado, a skateboard enthusiast, or simply someone who believes in the power of positive change, THE SKATEROOM's journey is an exciting nonprofit to follow.
Subscribe to @TheHome.com to be at the forefront of the latest trends related to design. We're your go-to source for all your interior design needs, from lifestyle and home decor tips to breaking news. Sign up for our newsletter today at TheHome.com and follow us on Instagram @thehomedotcom.