Never take yourself too seriously! Have fun bringing light into your home by inviting the Skinny Bitch dinner candles to make the mood perfect with their irreverent name, yet spectacular point of view.
Imagined and designed by South African native and interior designer Reyjeane Haroun, each set is a gift to open to give to others, or keep for yourself.
That Skinny Bitch was born out of Reyjeane's need for more delicate, refined dinner candles that don't obstruct the view while providing the right amount of glow to a tabletop. Her fabulous brand of candles are elegant but cheeky; a reaction to people taking everything so seriously, she says, wishing everyone to relax.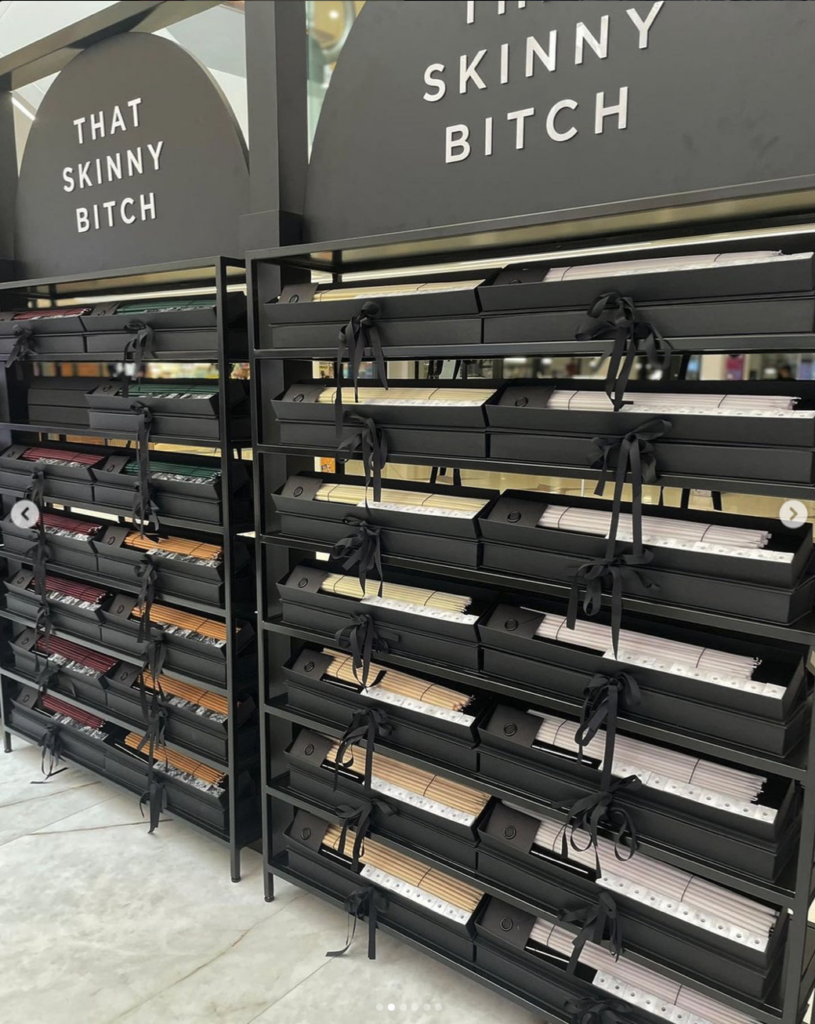 Reyjeane is not taking any shortcuts on quality. Each Skinny Bitch candle is hand-dipped with hand-honed marble bases, all locally crafted in Cape Town, South Africa. The beautifully-designed boxes come with ten bases and 20 candles. Buyers also receive a steel tool for cleaning out bases to reuse later with refill candles, for sustainability.
These amazing dripless candles come in great colors, and won't make a mess on your tablecloth. Due to customer requests, she's added new bases locally-sourced in marble and brass, a Skinny Bitch candelabra, and elegant candlesticks.
If you're looking for a memorable tablescape, the Skinny Bitches will surely spark a conversation and add a fabulous glow to any home.
Subscribe to @TheHome.com to be at the forefront of the latest trends related to design. We're your go-to source for all your interior design needs, from lifestyle and home decor tips to breaking news. Sign up for our newsletter today at TheHome.com and follow us on Instagram @thehomedotcom.