From toile fabrics to natural elements to some very blingy accent pieces, French style decor all comes together beautifully to create a look that is at once sophisticated yet homey. These tips can show you how to decorate a French style living room without having to grab your passport.
Look to the Layers
French style is all about layering, so think about ways in which you can add them in your living room. You might want to outfit your sofa with sumptuous pillows in various complementing fabrics to create a warm inviting space. Toile is a very popular fabric choice that is often used on pillows, accent pieces, curtains, and even headboards.
Add Statement Lighting
When it comes to French style decor, you don't want to go small when it comes to lighting. Think about big, bold (yet beautiful) statement pieces for your lighting needs, such as a gorgeous chandelier. But be sure to counterbalance the grandness with understated pieces, like a table or chairs, so it doesn't become too overwhelming.
Cue the Copper
There's really nothing more French than copper pieces. So if you want to make your living room look lush, find ways to weave a copper piece into your space. It might serve as the base for a lamp, or as the pulls for a pretty table. With copper, less can be more, so be sure not to be too heavy-handed when decorating with it.
Focus On The Wood Features
Beams are big in French style decor, so if your place already has them, shine a spotlight on them! Make sure that they're clean and well-oiled to show them off in the best possible light. But if your space doesn't have beams, you can always turn your attention towards the flooring, and make sure that your hardwoods are in great shape.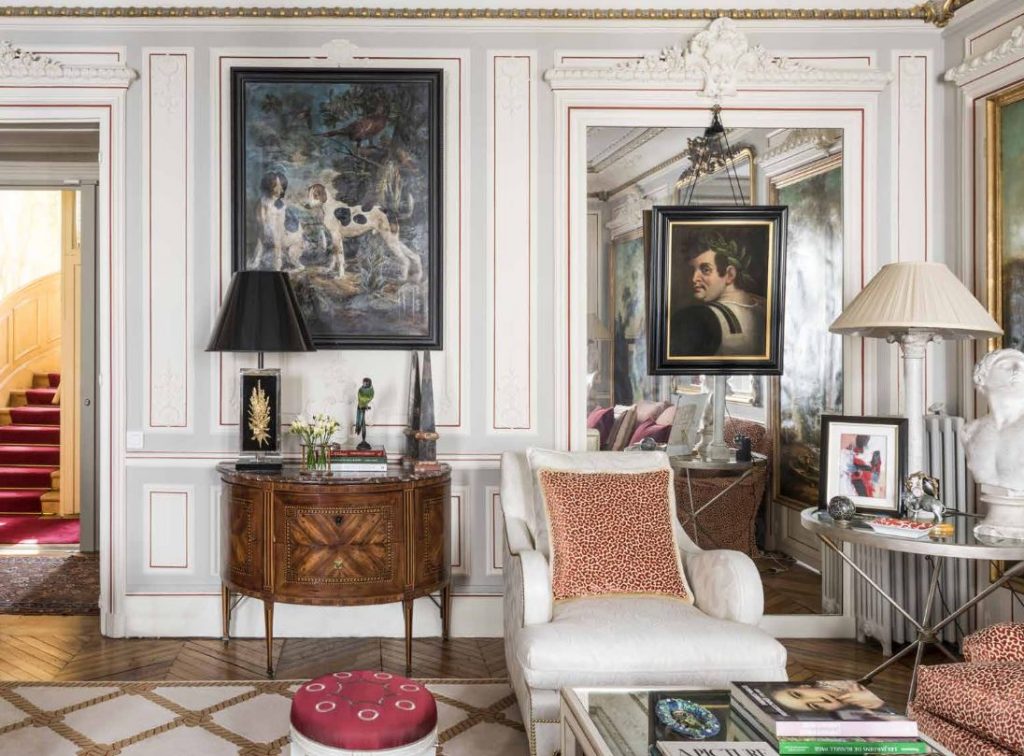 Add in Antiques
If you have a vintage piece you'd love to display, the French style decor in your living room will certainly embrace it. Known for its mix of modern and vintage finds, you can easily include antique items in your design. Just be sure to balance it so that your living room doesn't look like a throwback to the 19th century.
If you have a flair for French decor style, these design tips can make you feel like you're living in Paris or Provence, without ever leaving your living room.