Let's take a peek inside the bright and shiny world of Bevolo Gas and Electric Lights. Watch Andrew Asprodites, a skilled craftsman from Bevolo, demonstrate the process of handcrafting their famous copper lighting by hammering rivets on a lantern.
Bevolo has been building these extraordinary lights since 1945, and they're currently celebrating their 77th year of excellence. Made in America in the historic city of New Orleans, their dedication to handmade craftsmanship sets them apart from other lighting manufacturers.
Every Bevolo light starts with a humble sheet of roofing-grade copper, measuring three feet by nine feet. Andrew takes us through the intricate steps involved in shaping these luminous wonders. From cutting and notching to bending, breaking, and rolling, each component is meticulously formed with care.
As we observe Andrew assembling a light, he reveals that it typically takes two days to complete the entire process. However, the riveting stage alone requires an hour of skilled labor. To expedite the production, their team of over 50 skilled artisans collaborates, ensuring efficiency without compromising on quality.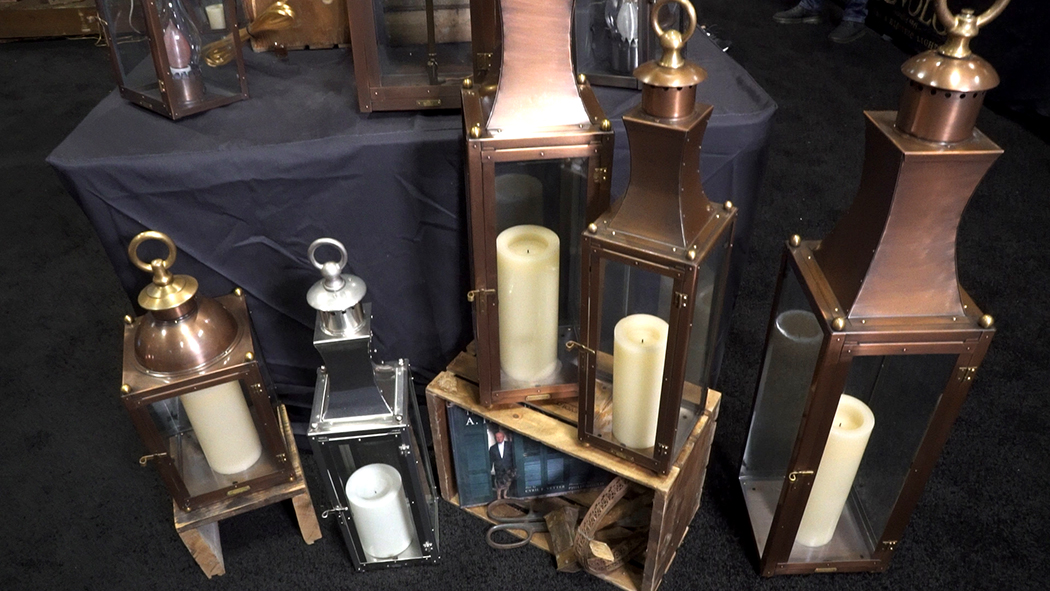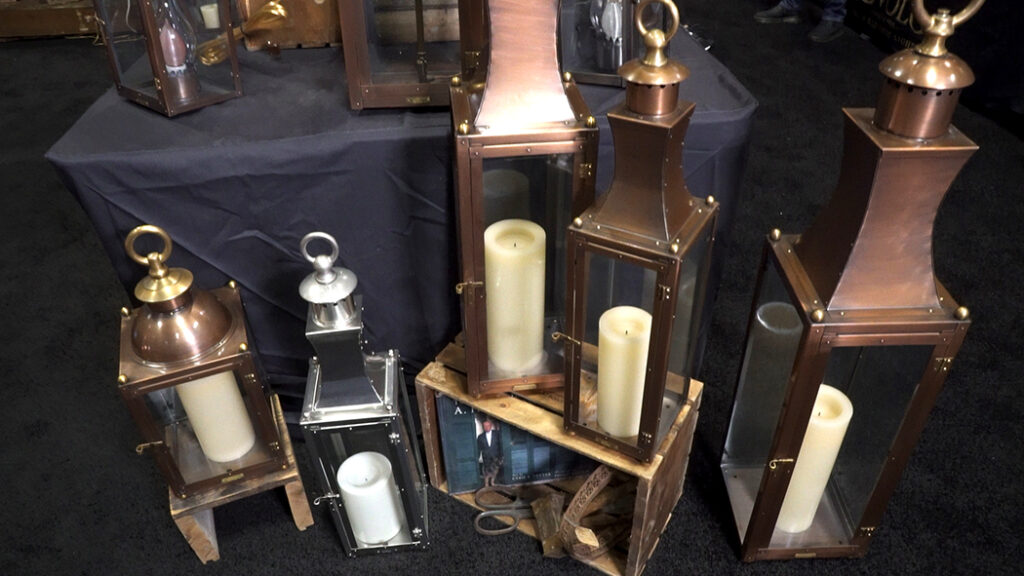 With over 500 unique light varieties available, Bevolo understands that choosing the perfect one can be overwhelming. That's why they offer a complimentary design service. Customers can simply share a photo of their house or architectural plans, and Bevolo's talented design team will assist in narrowing down the options. They prioritize finding the right style and scale, ensuring a perfect fit for every customer.
This family-owned business, now in its fourth generation, believes in more than just making houses look good; they want their name to shine brilliantly on every structure. Bevolo's commitment to quality, aesthetics, and personalized customer service is truly inspiring.
Copper Lighting for Traditional and Contemporary Homes
As you witness the creation of this beautiful copper lighting lantern, remember Bevolo proudly manufactures both contemporary and traditional lights, combining the best of old-world craftsmanship with modern designs.
We so appreciate the skill, passion, and artistry behind Bevolo Gas and Electric Lights. It's awe-inspiring to witness this handcrafted process firsthand. And above all, Bevolo is committed to creating lighting masterpieces that last for generations.
Subscribe to @TheHome.com to be at the forefront of the latest trends related to home design. We're your go-to source for all your home-related needs, from lifestyle and interior design tips to breaking news. Sign up for our newsletter today at TheHome.com and follow us on Instagram @thehomedotcom.