Apart from the furniture, the first thing that someone will notice when they enter a room is the wall, so knowing how to find the right paint color is crucial. Paint has a way of pulling everything together and offering cohesion to your space — if you choose the right color. That's where it can get tricky, because it's not always so simple to find the right paint color.
While choosing a paint color may seem easy enough, it can be an overwhelming decision. There are so many colors to choose from, and within each one are additional hues and variations to consider. Since color accounts for 60 percent of our response to an object or place, it's important to make the decision wisely. After all, the colors we choose to put in our home can directly affect our moods.
To help make the process a little easier, these tips on how to find the right paint color can help you pick the perfect shade.  
Figure Out the Mood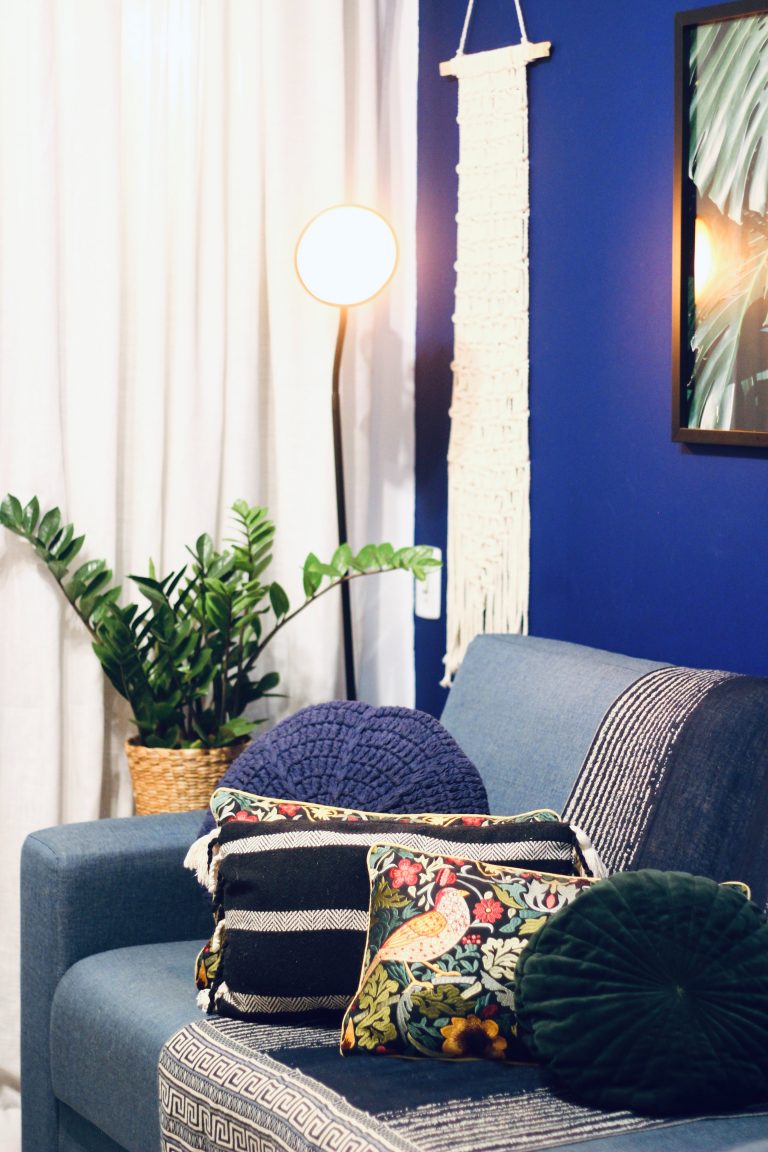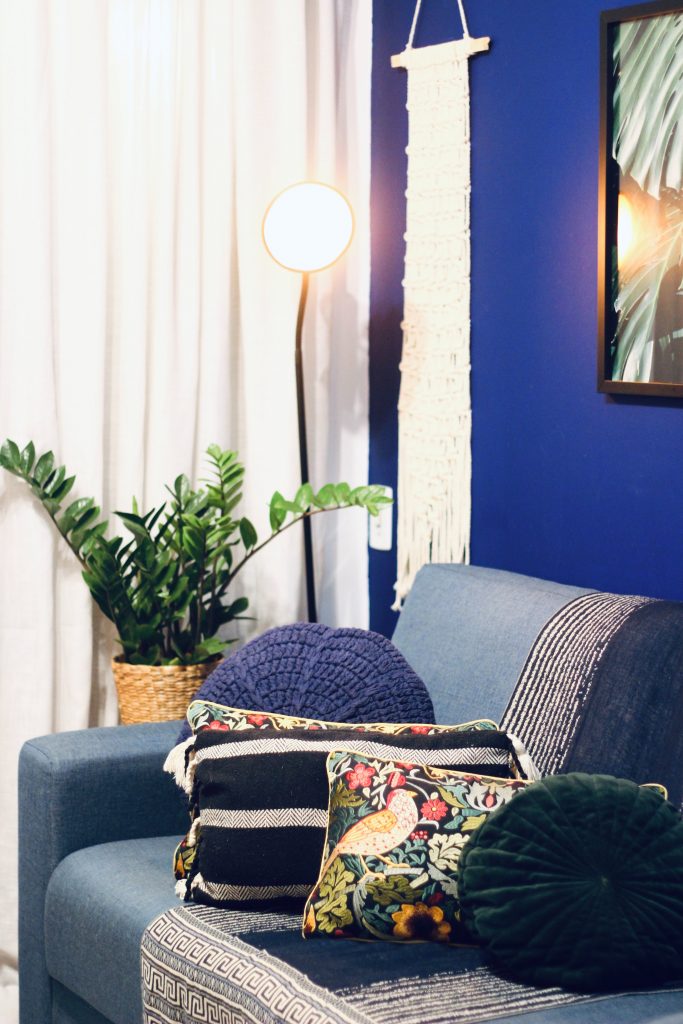 When picking a color, you should think about how you want the room to feel. Do you want the space to be bright and sociable or calm and relaxed? Warmer colors tend to give a calmer feel to the room, while deeper blues and greens can give a room a more sociable feel. When picking colors for kids' rooms, you may want to consider whether you want the tone of the room to be exciting and active, or restful and orderly. That way, sweet dreams may be guaranteed.
Use Your Surroundings
For some people, finding a suitable shade can be as simple as looking around their house. Consider the color of your sofa and find paint colors that either match or compliment it. Start with a few shades, and then go from there. If you're not sure, you may even want to find some inspiration by looking in your closet. What colors are most prevalent in your closet? These are the colors that most likely appeal to you the most.
Paint A Patch
Once you've narrowed down a few options, go and get samples. But don't just get sample cards; get buckets. Many people try to decide on a color solely based on sample cards or by using poster boards. This only makes it harder to see the vision of the room. When you paint directly on the wall, you can see how the paint looks on the texture of the wall and in that lighting. You might discover that a lighter shade of beige works well to hide the imperfections in the wall, while a darker tone accentuates them.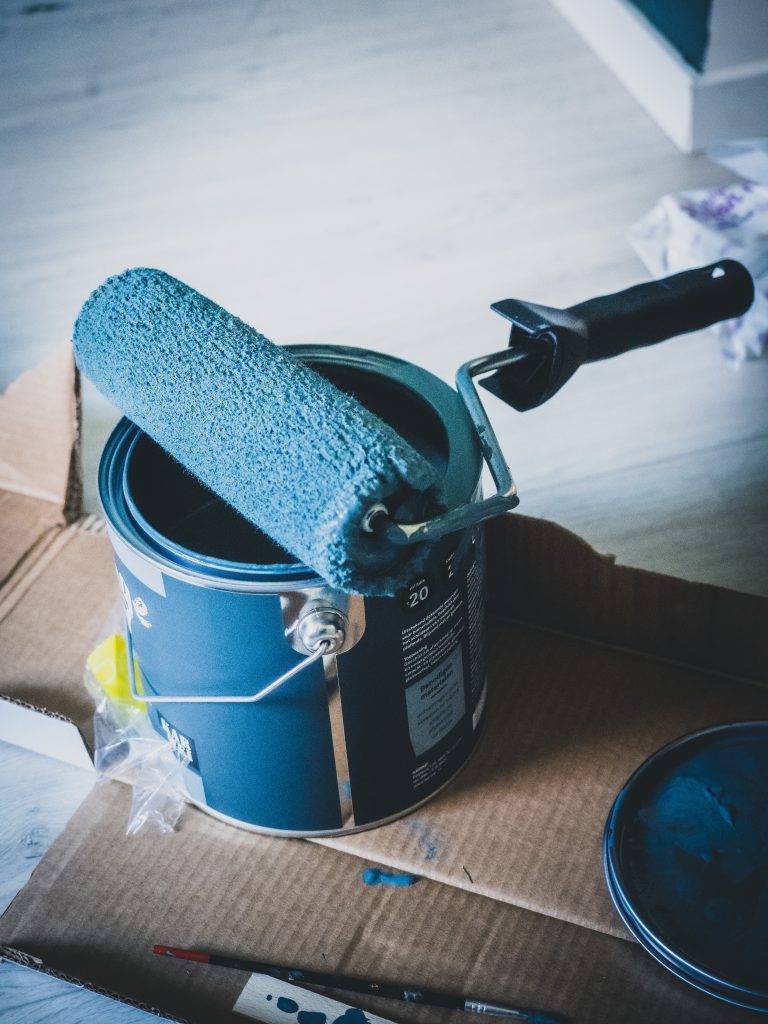 Think About It
Once you have your samples up, walk away. Let it sit and marinate. Over the next few days, you may notice how the colors look with different lighting at different times of the day. You may also notice that a certain color does (or doesn't) work with your furniture. After all, that cerulean blue that looks beautiful during the day might take on an entirely different tone during the evening. After a few days of living with the colors, you should be able to pick the perfect color for your home.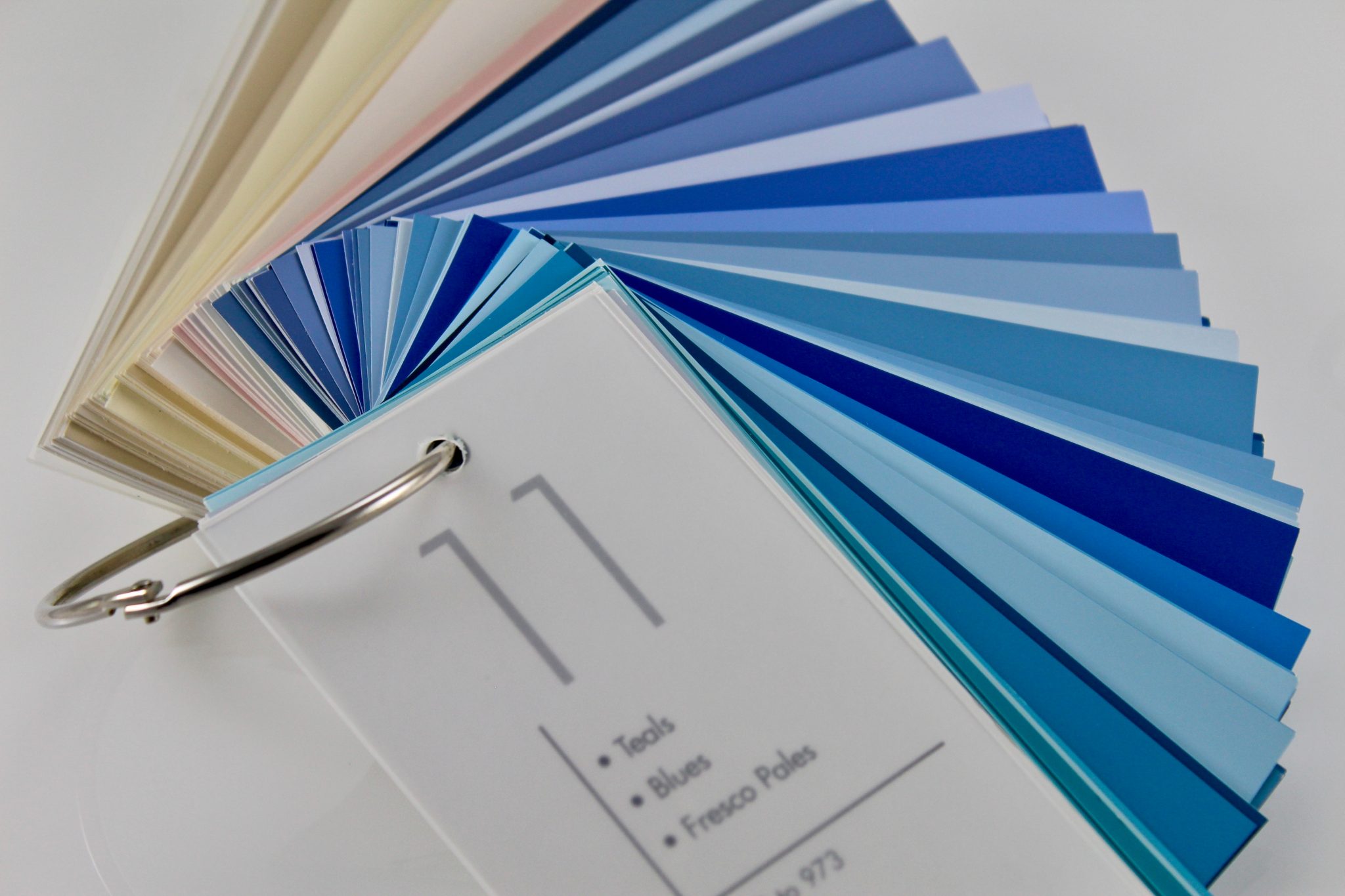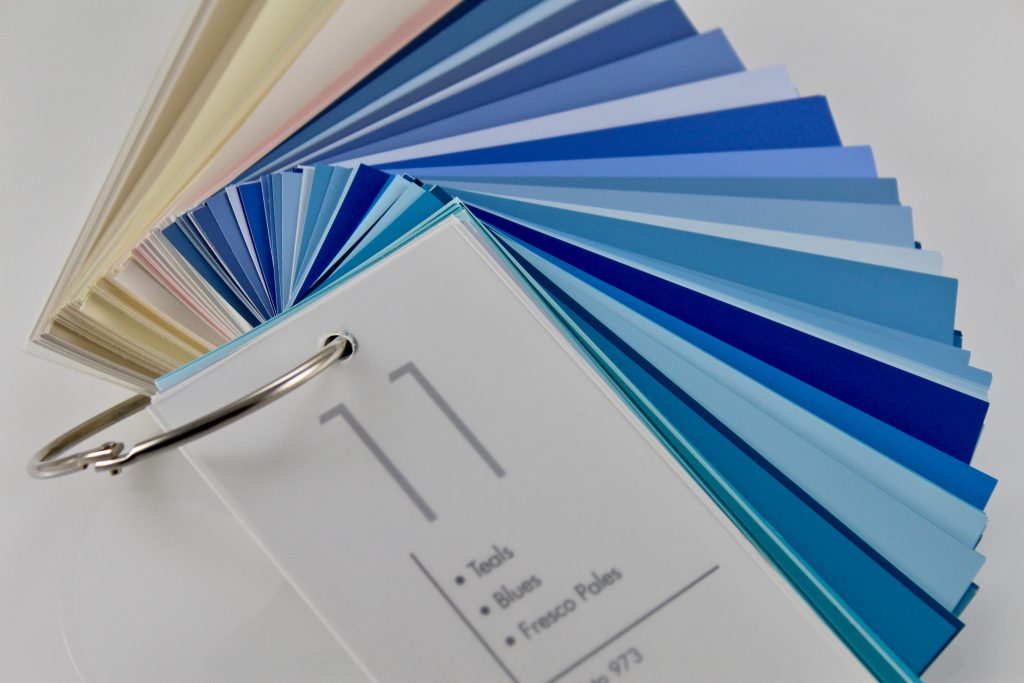 Picking the right paint color is one of the most important decisions you can make for your room. So be sure to take the time to really determine what vibe you want. Remember, unlike a statement piece sofa, if you accidentally pick the wrong color, it's okay. It's just paint, and you can repaint the room until you get the perfect shade.