Because you can't make gray without 50 shades of black and white
As last year's theme of modern minimalism and the tuxedo look carries into 2022, many designers are opting to coat their walls in classic shades of black and white. We asked a few interior design experts to weigh in on the black and white paint shades they're loving at the moment. Just like their personal design styles, their answers are the opposite of basic.
Jeanine Hays and Bryan Mason: AphroChic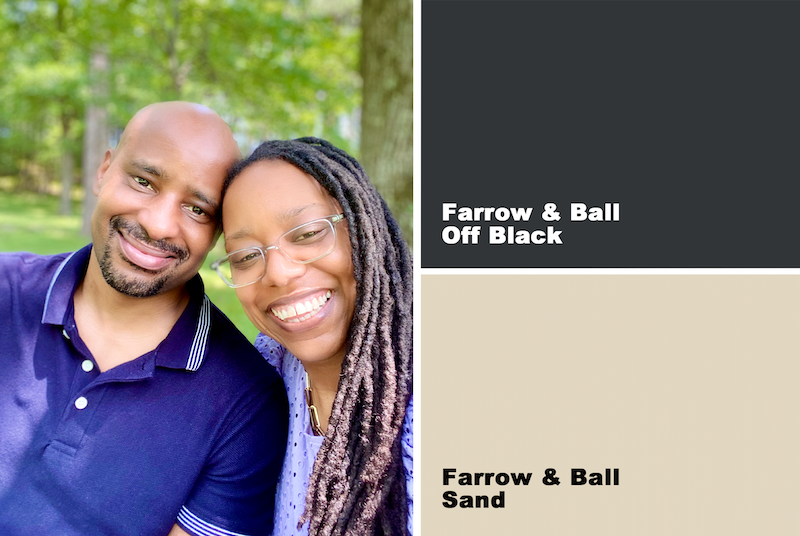 Black: Off Black by Farrow & Ball
White: Sand by Farrow & Ball
"Black and white is often the foundation of a room's design. The classic color palette is taking on new dimensions in today's interiors, with a whole host of new hues in either shade. Our favorite black paint color is Off-Black by Farrow & Ball. Softer than a dark black, it provides a lot of dimension to any room. And for white, we love Sand by Farrow & Ball. It's a creamy shade that has a brown undertone, bringing lots of warmth to any living space."
Rachel Moriarty: Rachel Moriarty Interiors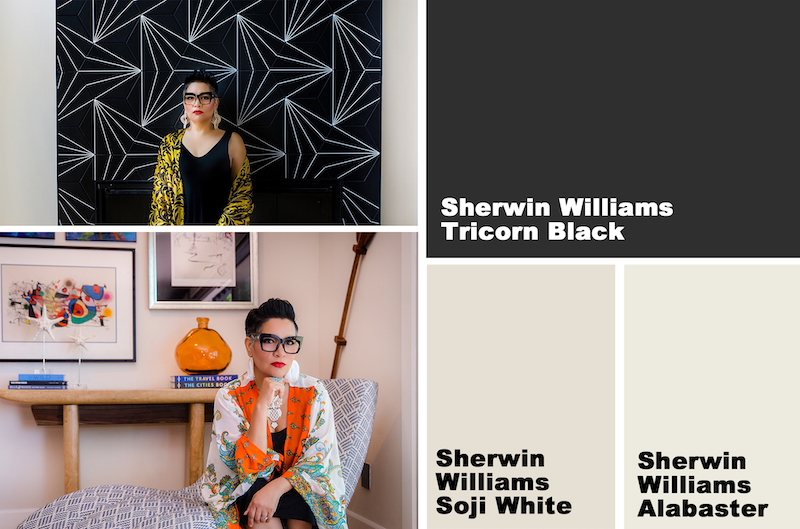 Black: Sherwin Williams Tricorn Black
White: Sherwin Williams Shoji White or Alabaster
"Shoji White is the chameleon of whites. It can read as a cream or sometimes a greige but it always looks great. Alabaster is bright, airy and slightly creamy. Tricorn is a true black which can be hard to find."
Beth Dotolo and Carolina Gentry: Pulp Design Studios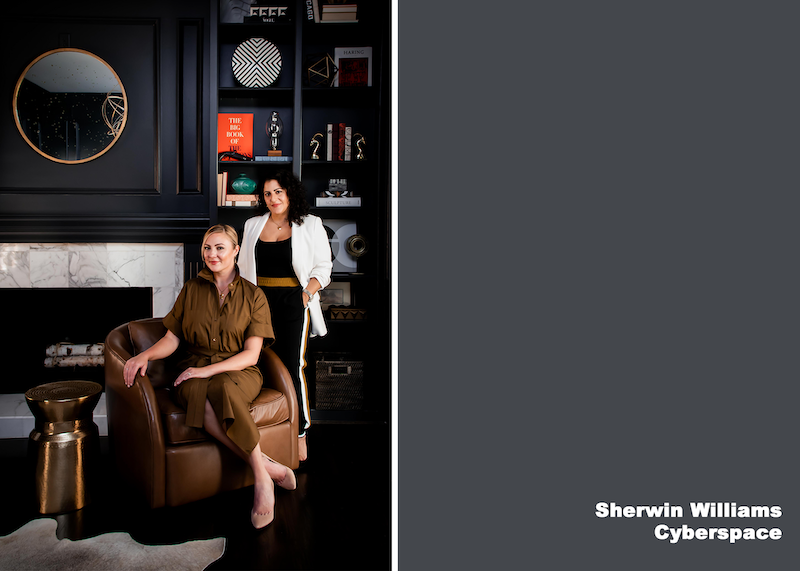 Black: Sherwin Williams Cyberspace
"Rather than being too dark or overbearing, painting your walls black actually creates a cozy and quiet space. It definitely is a grounding color and we love how it creates a sense of calm."
Andre Hilton: Andre Hilton Designs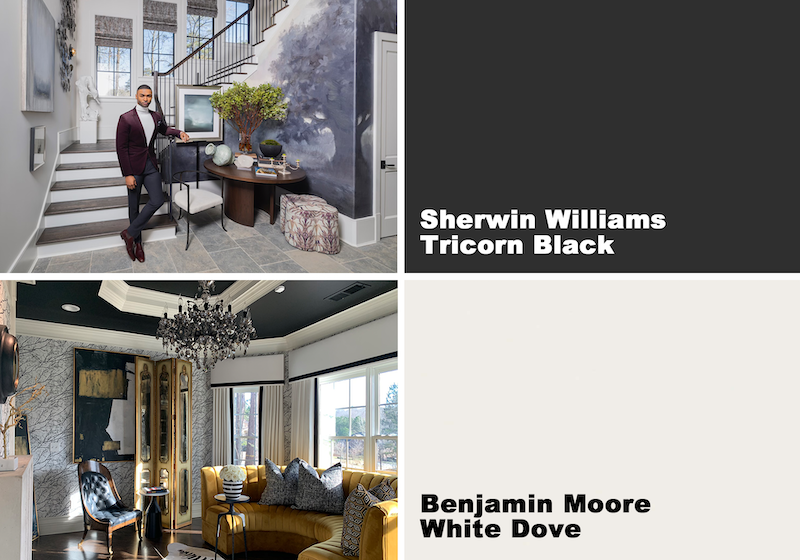 Black: Sherwin Williams Tricorn Black
White: Benjamin Moore White Dove
"White Dove is the perfect warm white that can perform with any modern, transitional, or traditional space. It's not too stark, nor is it dull. Tricorn is what I call my 'soft' black. I love to change accessories and schemes often and there's nothing better than this black/blue paint color that'll work with any color scheme without looking like a black hole."
If you enjoyed these takes on black and white paint shades check out our article on home design trends from Michel Smith Boyd of SMITHBOYD Interiors.
---
At TheHome.com, our goal is to help you imagine, design and create a comfortable and fashionable life. From lifestyle and home design tips to recipes and important conversations, we're your one-stop-shop for everything that happens in the home.
Follow TheHome.com on Instagram: https://www.instagram.com/thehomedotc…
Learn more about our founder, Ellen Gefen: https://www.instagram.com/ellengefen/​