Whether you're living in a studio apartment or a two-bedroom home, the lack of square footage may have you looking for small space solutions to make the most out of your abode.
Invest in a Murphy Bed or Other Foldable Sleep Solutions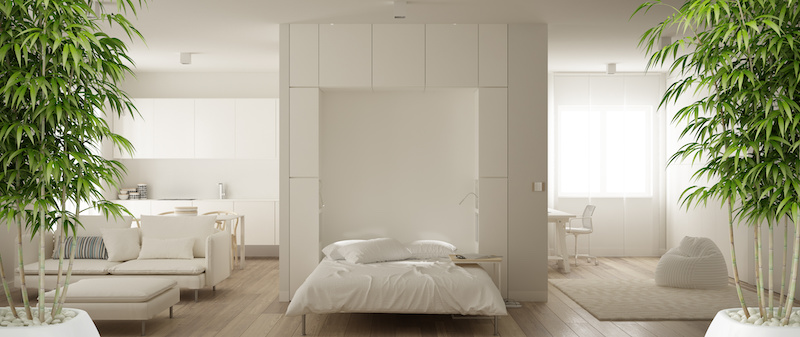 The original Murphy Bed ­– meaning a bed that hinges on one end and pulls down from a wall ­­–has been around since the late 19th/early 20th century.
Throughout the years, Murphy beds have been used by everyone from city sleepers to houseguests. The Murphy bed has evolved over time to fit modern styles. What originated as simple bed that folds up to be stored against the wall has since been made to double as bookshelves, armoires and more that unfold with the push of a button.
While many consider foldable beds to be a Murphy Bed, there's a technical difference between the two. Murphy Beds fold down from a wall, while foldable beds can be disguised as ottomans, benches and so much more.
Ottoman beds and bench beds can be used in an office space or living room to automatically turn the space into a guest room. Sleeper sofas are another great option, especially for living rooms and bonus rooms.
Install a Murphy Door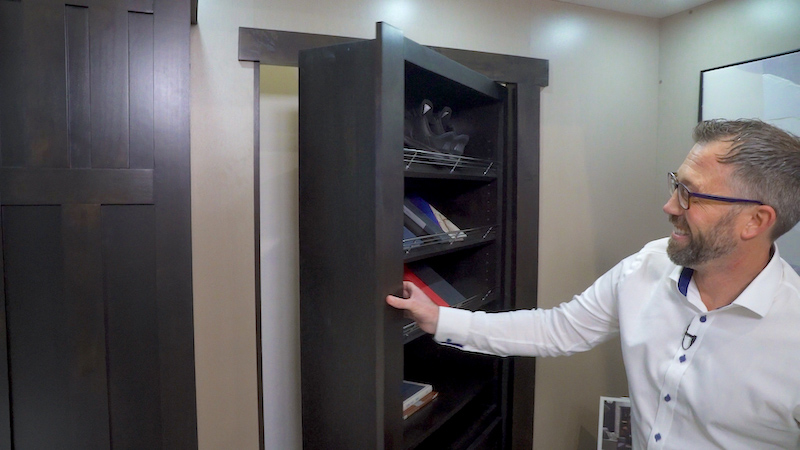 The Murphy concept has expanded into other small space solution products, including a Murphy door. Some Murphy doors come disguised as bookshelves on the outside. Other Murphy doors can resemble a regular door on their exterior but when opened, they reveal a hidden shelf or cabinet. Check out these examples from The Murphy Door Company.
Get Creative with Your Shelves and Drawers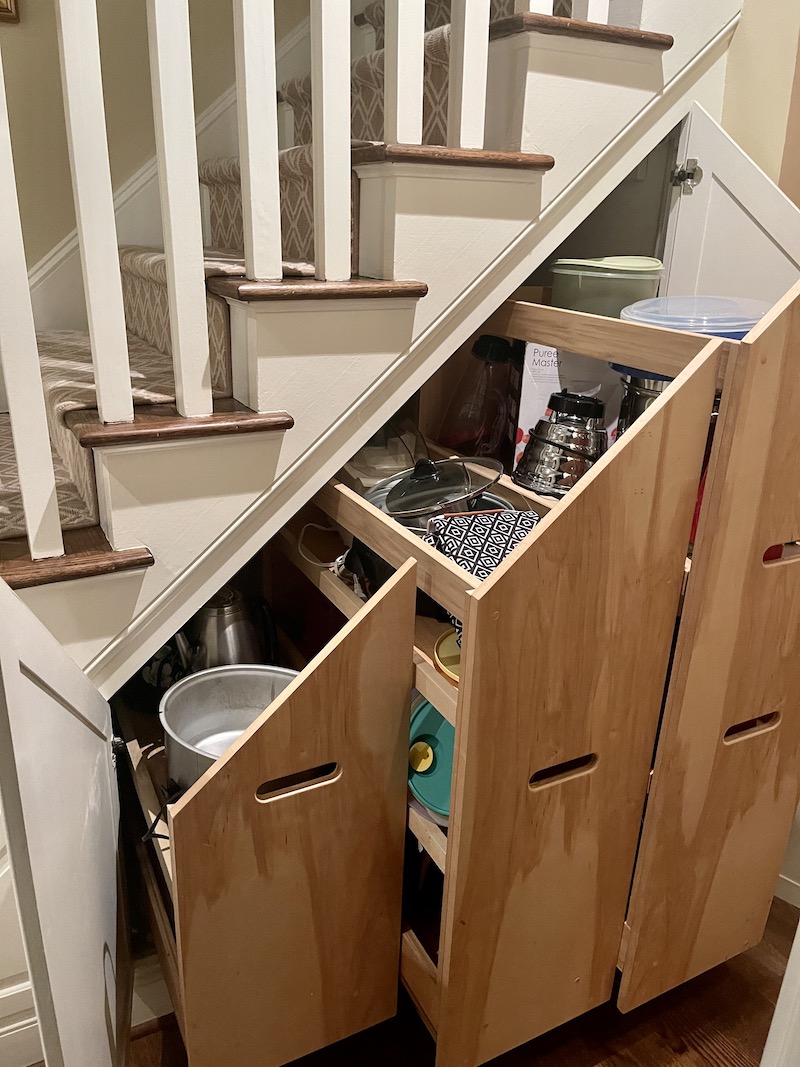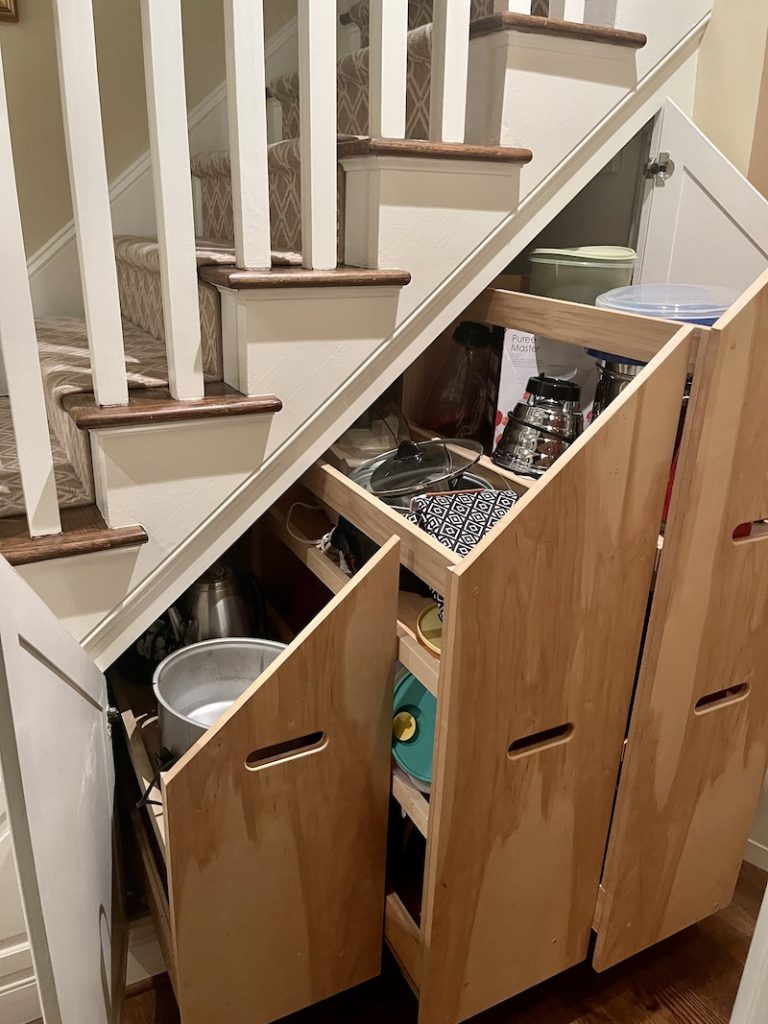 Maximizing space in your home is all about storage. If the cabinets and drawers in your home don't allot enough space to stow away your belongings, consider creative shelving or drawer options. For example, consider installing drawers under your staircase for a little extra space. You can also utilize floating shelves to maximize storage without taking up any floor space.
Don't Be Afraid to Look Under the Bed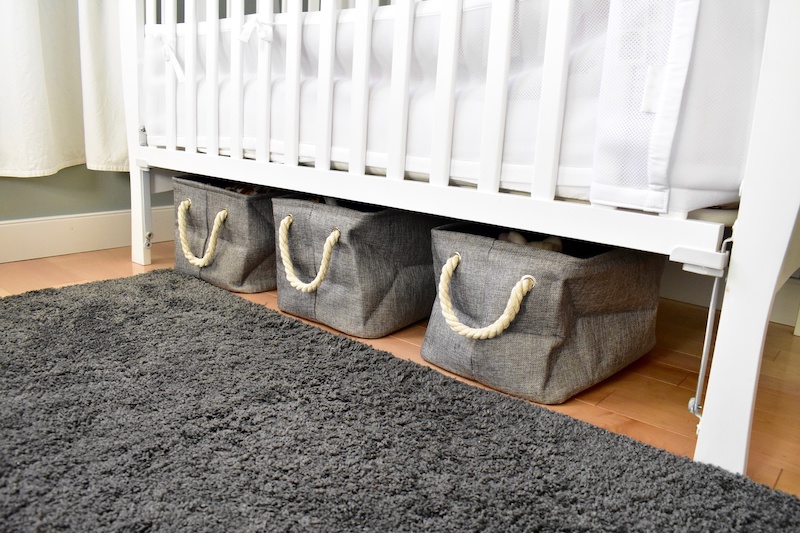 Yes, it's more than just a home for lost socks and fictional monsters. If your bed is lofted, consider adding woven baskets underneath to store clothes, shoes and more.
Utilize Vertical Space with Hooks and Shelves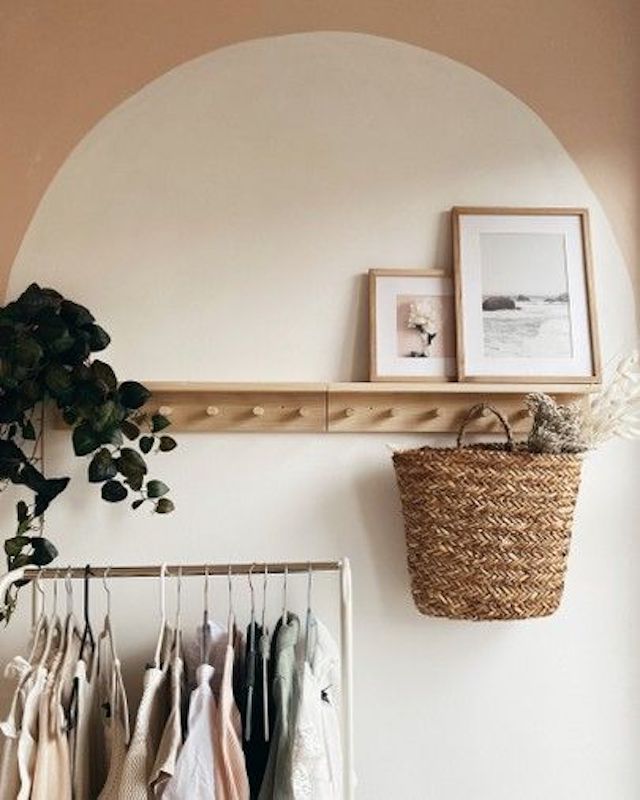 This can be especially helpful if your home doesn't have enough closet space. A "faux" closet space can be created with a few simple add-ons. Grab a couple of chic clothing racks, add in floating shelf and throw in a few hooks and boom — you have a makeshift closet that's both stylish and purposeful.
Whether you're looking to save space in your teeny, tiny New York City apartment, or you're just interested in creating a dual-purpose room, these small space solutions can help you take your pad to the next level.