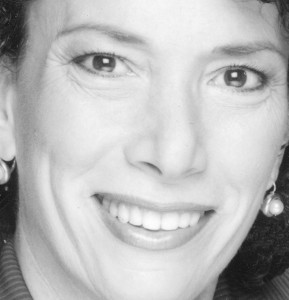 With a career spanning more than three decades in the home industry, Ellen Gefen has established herself as an influencer and thought leader as co-founder of Gefen Marketing, Gefen Productions and TheHome.com.
With her husband Mark Caudill, she is the owner of Gefen Productions, a full-service multimedia production studio in High Point, North Carolina, the capital of the home furnishings industry. Her television show, Home Fashion Report, remained on the air for over 30 years, and during that time she interviewed designers and celebrities such as Alexander Julian, Bill Blass, Bob Mackie, Jacquelyn Smith and Oscar de la Renta, among others. In addition, Ellen has appeared as an industry expert on nationally broadcast shows such as the CBS Morning News and NBC's Weekend Today. With Gefen Productions, today they create high-quality digital content for clients and coverage of events such as the High Point Market and Las Vegas Market.
Through Gefen Marketing, Ellen guides some of the top names in the home sector on branding, marketing and public relations across all platforms from print media to digital and social channels. She is known for her ability to make strategic moves to cultivate the growth of businesses both large and small. And her nimble approach allows Gefen Marketing to adapt to the constantly changing nature of today's media and business marketplace.
With TheHome.com, Ellen brings a consumer-facing brand that delivers informative, on-trend home design content. Visitors to the site can find everything from design trends to news-driven features to video dispatches from furniture markets, where home trends are born. Ellen also hosts a series of Instagram Live talks on diversity in the home industry in conjunction with TheHome.com, featuring such design luminaries as Breegan Jane, Michel Smith Boyd and others.
Ellen is equally influential in the community, serving on the Anti-Defamation League National Home Furnishings Industry board, the executive committee of the City of Hope International Home Furnishings Industry Group, and the Greensboro Jewish Federation business division.
She also has played a role in Leadership High Point, the Triad Leadership Network, the Piedmont Triad Entrepreneurial Network, High Point Community Foundation, Women Impacting Greensboro, ARC, the United Way of Greater High Point, and numerous other nonprofit organizations.
Ellen is a founding member of WithIt and a 30-plus-year member of IFDA, and she has been honored by both groups with the Withit Legacy Award, the Withit Education Award and the IFDA Luminary Award. In addition, she received the Triad Business Journal's Top Woman in Business award, and Gefen Productions has been honored with numerous accolades in the field of video production. She considers her greatest accomplishments her son Jacob, her daughter Ehren and her granddaughter, Layla.
To learn more about Ellen and her work, visit gefenmarketing.com, gefenproductions.com and thehome.com. Follow Ellen in Instagram at @ellengefen, Gefen Marketing at @gefenmarketing and TheHome.com at @thehomedotcom.