Just like your closets, your Christmas traditions may need a good clearing out every now and then. Remember that dress you swore you would keep until it came back into style? Some traditions may simply need to go out to the curb. Christmas is as much about making new memories as it is about holding onto old ones. Maybe it's time for a Christmas holiday makeover? What new ideas for Christmas decorating can you implement this year?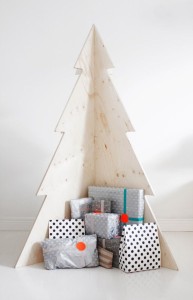 Via Varpunen
Reinventing the Christmas "Tree."   Has your dog knocked your tree over one too many times?  Are you allergic to evergreens? Planning to head out of town for Christmas? Or simply strapped for space (and money)? A Christmas tree doesn't have to actually be a "tree."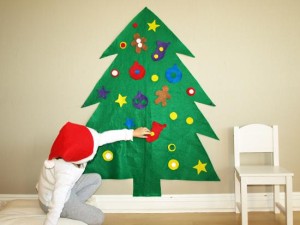 Via Kiwi Crate
Cut a silhouette of a pine tree out of green felt and attach it to the wall with Velcro, then make ornaments out of colored felt and invite children to decorate and redecorate your "tree."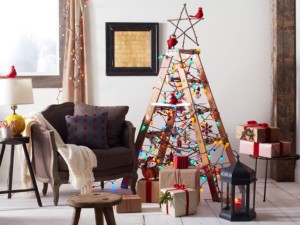 Via Inventor Spot
Drape a stepladder with Christmas lights, add some twine and hang your ornaments. Missing that fresh pine smell? Tuck a few evergreen branches into the steps.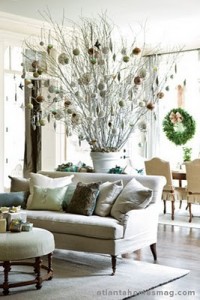 Even a twiggy branch painted white and stuck in a bucket of plaster can make a statement once you let your imagination run wild.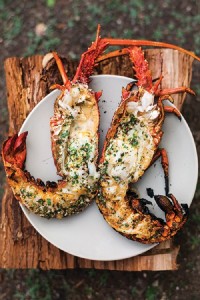 Via Pinterest
Main Meal Makeover.  How sure are you that everyone in the family still wants to sit down to a big turkey dinner on Christmas afternoon? Wasn't Thanksgiving just a few weeks ago? Maybe it's time to shake things up.
How about a potluck brunch?  Or how about ditching the turkey completely and serving lobster instead?  Or give it up entirely: Chinese take-out and a movie can sound pretty good after a hectic holiday.  It's your Christmas–have some fun with it.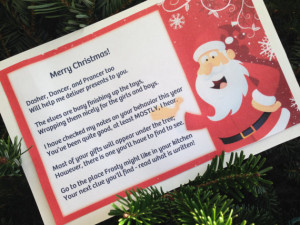 Via Etsy
Scavenger Hunt.  Hide one special gift for each person somewhere around the house and lay a trail of clever clues.  Save the hunt for last and make it as challenging as you can!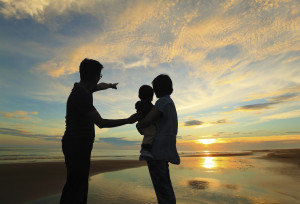 Via iStock
Greet the Day:  Set the alarm for before dawn (you know the kids will be awake anyway), bundle everyone up and trek out together to watch the Christmas morning sunrise.  Don't forget to turn the coffeemaker on before you leave the house!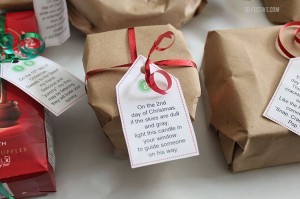 Via So Festive
12 Days of Christmas: Keep the old fashioned Christmas spirit going during all twelve days of Christmas by giving a small gift every day from December 25 through January 5.  Keep your decorations up until January 6, the traditional Twelfth Night, and in the spirit of the good old days have a little post-Christmas, post-New Year's revelry with some warm wassail and a colorful traditional king's cake as you take your decorations down.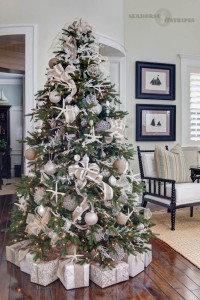 Via Jcress.com
Think Global:  If you can't swing sending the whole family on a cruise to celebrate the holidays, do the next best thing by using a dream destination as your holiday theme.  Wish you were in the Caribbean? Put on a CD of Calypso carols and decorate your tree with seashells. Thinking Scandinavian? Bake up a batch of Danish peppernuts, mix up some wine, spirits and spices into an aromatic glogg, and decorate your Christmas table with a glowing St. Lucia wreath. The whole world—and its Christmas customs–is waiting!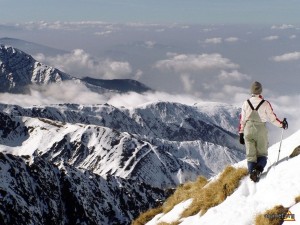 Via Alpinet.org 
Get Out of Town:  Who needs another gadget or something they will inevitably just stuff in the closet? If you've got a lot of frequent flyer miles burning a hole in your pocket, now may be the time to give your family a Christmas to remember. Look for off-season bargain destinations or places with year round low travel costs. Skiing in Romania, anyone?