At High Point's Pre-Market last week, I couldn't help but notice two opposite themes that struck me.  There were some great, useful pieces for small spaces, and oversized pieces that had beautiful detail.
Small apartments or homes need every inch to serve as multi-function space.  Because of the innovation of companies like Twin Star, homeowners or renters can now have a bookshelf discreetly hide a small wine cooler or fridge, while their televisions are perched on an entertainment center that features an electric fireplace underneath.  This is a look that could easily be seen in a New York City loft apartment.  I love the way these extras are incorporated for consumers that wouldn't otherwise have space to enjoy them!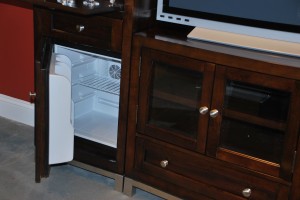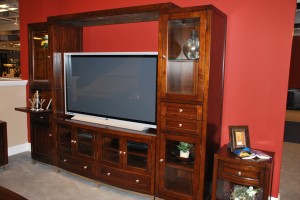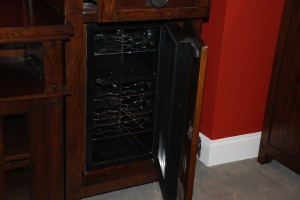 On the opposite end of the spectrum, manufacturers like Hooker Furniture went HUGE with their designs, utilizing oversized architectural elements.  Think McMansion.  There is great attention to detail and these make excellent statement pieces.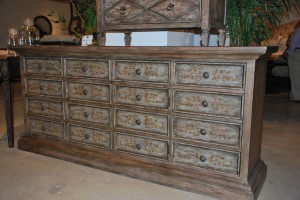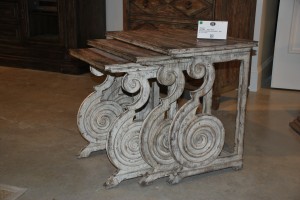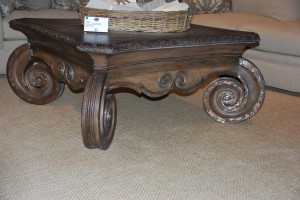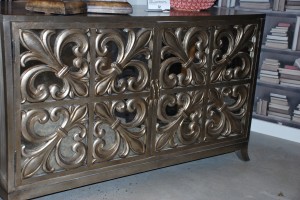 Whether your home is big or small, Pre-Market had something for everyone!  Still reeling from my walk through the market preview, and can't wait to see what's in store at Market next month!