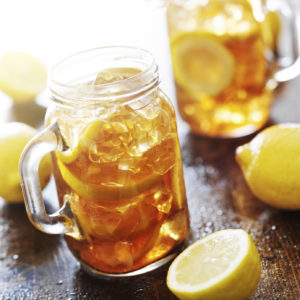 The South is known for its sweet tea— the sweeter the better, right?
But if you're not from these parts, mastering the perfect sweet tea is easier said than done.
To celebrate National Country Cooking Month, we're unlocking our Grandmother's famous sweet tea recipe to share with all of our readers.
Grandmother's Famous Sweet Tea
Ingredients (for 1 gallon of sweet tea):
6 Lipton tea bags (regular size)
1 gallon of water
2 cups of sugar
Directions:
Boil the gallon of water on the stove
Tie all 6 tea bags together by their strings, tear off the paper tags and insert them into the boiling water
Remove the pot from the stove, pour in sugar and stir. By pouring in the sugar while the water is still hot, it keeps the sugar from settling at the bottom and becoming "gritty."
Let cool (3-4 hours) before pouring the tea into the pitcher
Remove tea bags
Serve the sweet tea over ice and enjoy!
Did you make Grandmother's Famous Sweet Tea? Tell us what you thought in the comments below!