At this time of year, many of us are preparing for the influx of visiting family members and out of town guests.  You may have thought of all the trimmings when it comes to your guests' favorite foods, but have you given much thought to your guest room?  After all, this is the one room in the house that your guests will use the most.  Fret not!  Using this short checklist, you can transform your spare room into a cozy oasis with just a few small adjustments.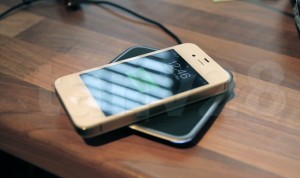 1. Be mindful.  Is there a power outlet where your guest can charge their phone, iPad, laptop, etc?  How about an alarm clock?  If they have to get up in the middle of the night, is there a night light or bedside lighting so they can move around without tripping?  Lastly, be sure to have plenty of empty hangers in the closet, as well as an empty drawer or two in a chest of drawers.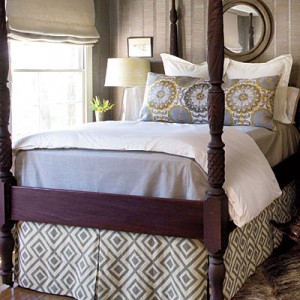 2. Good sleep is key.  If you had to sleep on your guest bed's mattress, would you be comfortable after a night or two?  If not, neither will your guest, and who wants a grumpy guest during the holidays?  If you don't have the budget for a higher end mattress, invest in a quality mattress topper.  These can be purchased at most department stores, and can make a world of difference in the quality of sleep your guests get each night.  Use a higher thread count sheet set and plush, fluffy bedding and pillows.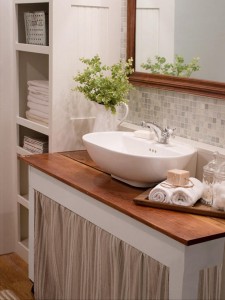 3. Bathroom basics.  Put an extra toothbrush in your guest bathroom, as well as added perks like air freshener, a spare comb or brush, and of course, extra plush towels and wash cloths.  Don't forget to ask your guests what their favorite shampoos or soaps are, and stock accordingly!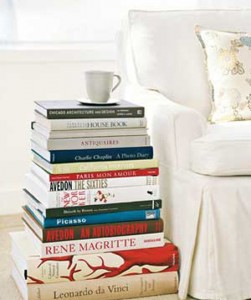 4. Entertain them.  Provide a television and a program schedule in your guest room, if possible.  Also, many people have difficulty falling asleep in unfamiliar places, so be sure to provide some of your guests' favorite magazines.  Buy a few used copies of your favorite books as well, so if your guests get hooked while reading, you can easily part with them.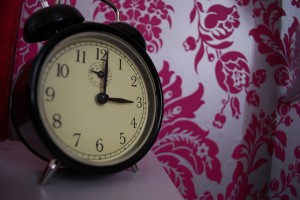 5. Eliminate annoyances.  Take out that ticking clock (and replace it with a digital one), oil any squeaky door hinges, and fix the dripping faucet in the guest room and bathroom!  Make sure you have drapes or blinds over the windows both for privacy and to prevent that pesky early morning light from filtering in on your sleeping guests.  If you couldn't stay in your guest room without getting annoyed, don't expect your guests to do so either!
The most important factor in preparing your guest room for company is to look at your guest room as the room you'll be staying in for the holidays.  Will you be comfortable, accommodated and entertained here?  Do you have some tips for guest rooms?  If so, share your insight with us!