Gone are the days when you had only a few options for a typical wooden headboard.  Today, when shopping for a new bed, the options for headboards are virtually limitless!  Upholstery on headboards has allowed for a plethora of options, whether it be tufting, color, pattern or shape.  Here are a few upholstered headboards we went head over heels for!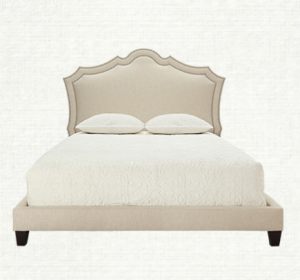 The shape of this headboard reminds us of a cozy day in bed at a beautiful inn in Paris. Le sigh!
Bernhardt – Sophia Crested Headboard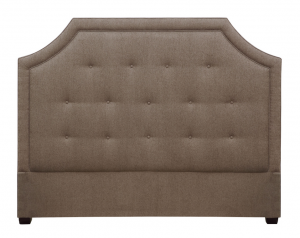 We love the crested corners of this headboard.  It adds great movement.  The tufting is subtle and adds sophistication.
Century Furniture – Temple King Headboard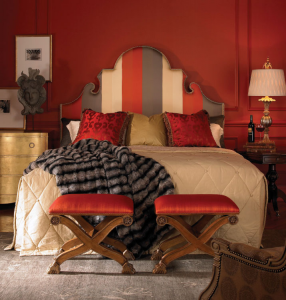 This headboard is rich and opulent, with scrolling at the top and a wide stripe pattern to add a pop of color.
Ceylon et Cie – Scheherazade Headboard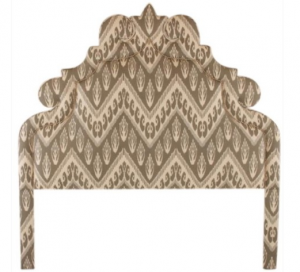 We love the fabric on this headboard! Eclectic but luxurious!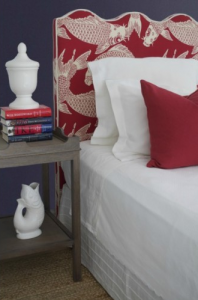 One of the great things about upholstered headboards is that many companies allow for custom designs!  This wavy headboard has koi fish fabric, but you can choose from several different patterns and design your own!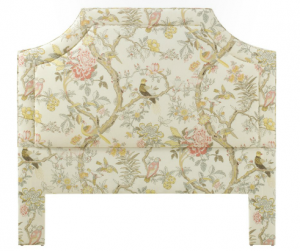 The fabric on this headboard is stunning in detail.  It's feminine and soft and beautiful!
Regardless of your style, there's an upholstered headboard out there just for you.  While fabric on headboards may be nothing new, the options and styles offered on retail floors these days is anything but ordinary!