Home gyms have really come a long way from the collapsible exercise bike in the spare room.  Fitness enthusiasts are starting to ditch the gym memberships and invest money into spare space with the hope of renovating the space and turning it into the perfect home gym.
Investing time, money and effort into a home gym now has its rewards.  Homeowners are now seeing their property's value increasing through the inclusion of a home fitness space. If you are lucky enough to have the space and capital to dive into home gym renovation, then take a look at some of the home gym essentials that any fitness space will benefit from:
Mirrored Walls
Finding the gap between a homely gym and a commercial space can be a struggle.  However, one great feature any home gym shouldn't be without is the introduction of a full mirrored wall.  Providing you with the illusion of openness and warmth, a full mirrored wall can be a costly investment, but a worthwhile one.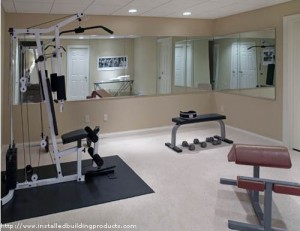 Equipment
No fitness space is complete without the right equipment.  The equipment you invest in should be of high quality and damage free; it is not advisable to purchase old fitness equipment.  Your first piece of equipment should always be a cross trainer, as they simulate running or walking with very low impact on the body's joints, making is a safer option.
Cross trainers enable the user to get an upper and lower body workout at the same time, as well as toning the stomach muscles by turning and twisting whilst flexing the legs.  The cross trainer is estimated to help you burn around 500 calories per hour, and it's  fantastic if you are looking to build up your cardio or tone up.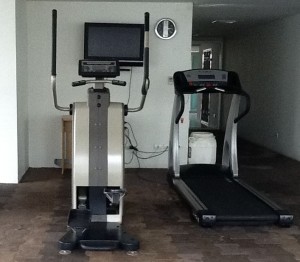 Gym Accessories
Exercise mats allow you to perform floor-based exercises like Zumba or Yoga without the risk of slipping on carpet or wood floors.  The great thing about fitness mats are they are relatively cheap, easy to use and can easily be incorporated into your home gyms theme/color scheme.  Outfitting your spare room with other essentials can really add some value to your gym, as well as give you diverse workout options.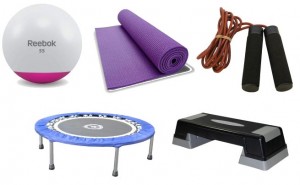 Flooring
If your gym is located in area where the noise you create may become an issue, you should consider either sound-proofing your room or looking into rubber interlocking floor Mats. These should reduce the amount of noise generated during exercise and protect your flooring from potential damage.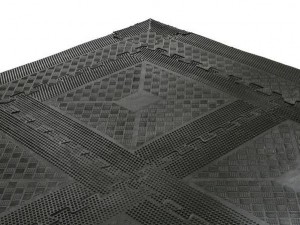 Homely Touches
Making your gym a place you can work out care and stress free is important.  Consider adding some homely touches in your gym. This could be adding family photos,  motivational images,  a television to watch workout DVD's, or even a sound system or Ipod docking station. You should always theme and colour your room lightly, using quality paint or wallpaper; it's likely that marks and scratches will appear over time through the use of your equipment.
There is nothing better than having that perfect home gym, but it can be hard to know where to start.  Once you have measured your space you should go online and search for online gym planners. There are several free gym planners that are able to give you realistic ideas of what you can do with the space you have, offering you interior and feature ideas along the way.
Karl Young is a fitness and sports enthusiast writing on behalf of Powerhouse Fitness, a leading online supplier of exercise equipment  and sports nutrition.