Whether you are in the market to give your home a re-vamp or you are in the process of constructing it from the very beginning, there are several ways to add your own personal touch and make it feel like one-of-a-kind. We suggest using restored vintage doors internally to bring some of that fabulous curb appeal inside and truly enhance the various rooms within your home.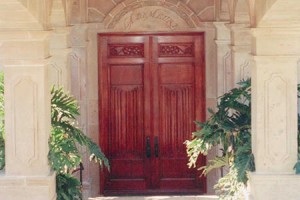 In the past, doors were made to be very durable, and could truly stand the test of time as they were made individually by master handcraftsmen.  Each door was built with beauty and character, and was made with solid wood.  Due to its grain, these doors hold paint extremely well, and they look great, too.  Solid wood vintage doors can therefore add an element of style and craftsmanship to your home.
If you do your research, restored vintage doors can be a much cheaper door option and environmentally friendly as well.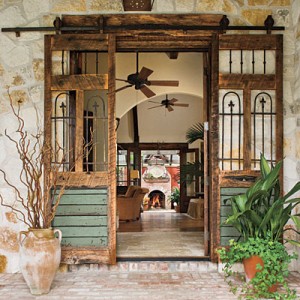 Secondhand stores and markets prove to be treasure troves when it comes to vintage doors. If you are willing to put a bit of work into restoring them yourself, you can usually pick them up for a real bargain, whilst also reducing your carbon footprint through re-using old items. If you do not happen to be the crafty type, there are a multitude of companies who will do the dirty work for you, or will even design a vintage inspired door from scratch…which can be equally visually appealing.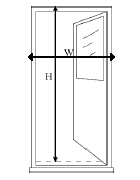 While new doors are usually set to standard sizes, one does have to remember that older doors were often made-to-order.  When you go out shopping, make sure you have previously recorded the measurements of your frame. Calculate the height from the threshold to the header and the width from the inside of one door jamb to the other, taking into account room needed for swing and attachments, usually about ¼ of an inch.  If you find the perfect door and it is not the right size, don't worry! You do have options, such as cutting it down or attaching wood sections.  Just be careful not to ruin the original proportions or design.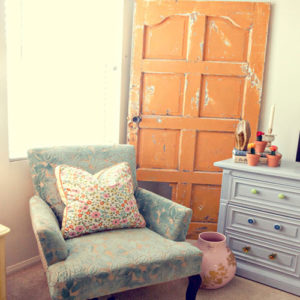 When considering the use of doors, your mind might typically go straight for the entryway, but don't be scared to consider using restored vintage doors in other ways to bring a room to life. Using doors as wall art with inserted mirrors, room dividers that include a coat hook, or even a headboard in a bedroom,  can add a bit of elegance and history to even the most simple of rooms.
Restored vintage doors are a great creative touch that can really bring a room together. Unique and charming, they attract attention, and depending on which one you choose, can become the centerpiece of any room.
This vintage door article was brought to you by Yale Composite Exterior Doors. Each Yale front door is made to the highest standards and adheres to the strict 'Secure by Design' police standards.