Say goodbye to your old fashioned retirement plans. A whole new concept of retirement is up and coming.
How would you feel if those amazing one week vacations on the high seas, visiting tropical islands and far away destinations, could turn into the rest of your life? Believe it or not, you can retire and live on a luxurious cruise ship that takes you from one exotic port to another across the globe.  Cruise ship condos are now a hot commodity in the affluent retirement community.
Cruise ships such as The World, The Utopia and the Seabourn ships offer full-blown condos on board, allowing you to travel the world without having to get out of your own bed.  Design and decorate your stateroom in your own style, and surround yourself with all of your favorite possessions.
If this sounds like your dream retirement plan (I know it's ours!), we've got some great ideas on how you can decorate your stateroom. Check out this trendy aquatic inspired home décor to help make your on-board condo feel a little more like home.
Regina Andrew Seeded Vessel Lamp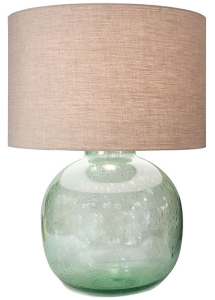 This lamp by Regina Andrews adds a very aquatic feel to any room, and is very modern at the same time.
Harbor House Crystal Beach Comforter Set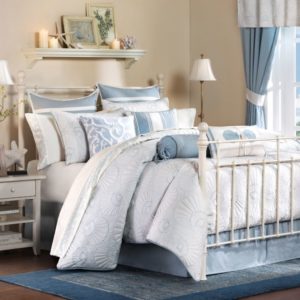 This Harbor House Bed set is cute and aquatic. It can be found at stores like Belk.
Libby Langdon Rock & Scroll Rug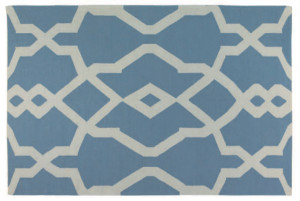 This Libby Langdon Carpet is a perfect accent to a waterfront environment.
Stanley Furniture Coastal Living Cottage Piecrust Mirror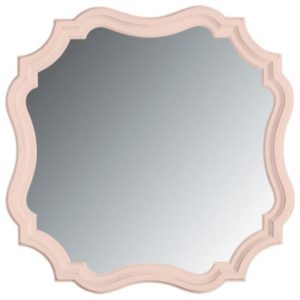 This fun mirror comes in all sorts of colors. It is part of Coastal Living by Stanley Furniture, and would add a beachy but elegant feel to the home (or cruise condo).
Kirklands Orange & Cream Coral Embroidery Pillow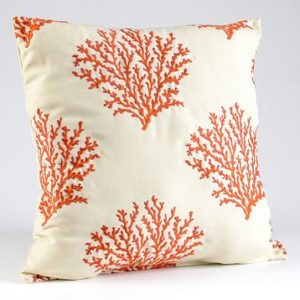 This Orange Cream embroidery pillow is from Kirklands Coastsal Collection. It can add a bright pop of color to any room.
Beach Decor White Starfish Seashell Wreath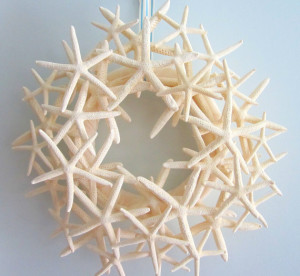 This is a fun and creative mirror by Nautical Décor. This mirror can add a creative pop to your beach condo.
Start planning your luxury retirement.  You never know…a life on the ocean may be in the cards for you!  If not, you can still add a little coastal charm to your home or beach house.