Recently, we had the opportunity to try out an interesting product for the home. With technology becoming more and more part of our everyday lives, companies are becoming savvy with how to integrate our smart devices into the home in a stylish way. One such product is the CalypsoPad.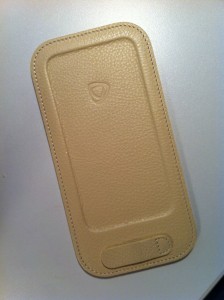 CalypsoPad is an iPhone accessory and docking platform. Made of fine Italian leather and completely handmade, it is designed to hold your iPhone on your desk, bedside table, entrance sideboard, or anywhere else you store your phone. A small leather magnetic strip holds your charger cord in place, and makes an otherwise dull docking area look more chic and intentional in any room. There's no denying that this product was expertly made using only the best materials. The leather smells delicious, and the hand stitching is impeccable.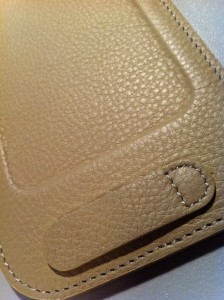 If you are the type that like to store your keys and phone in the same spot every day, this product makes a great accessory. However, for most of us, our iPhones are practically an appendage, and go with us throughout the day. We only used the CalypsoPad when charging the iPhone overnight. It keeps the charger cord neat and handy, and it makes for an assigned place to put your phone. We keep our jewelry in a butler or chest; why not have a place for your iPhone?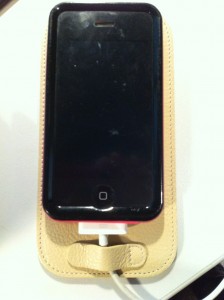 Overall, a great product and very well made, but a little pricey for its function. This would make a great luxury gift for the one who has it all. For more information about CalypsoPad and other products available, click here.