We are just loving some of the looks we are seeing at this fall's High Point Furniture Market.  We'll have loads to show you in the coming weeks, including some great segments from coverage of the market on our industry television show, Home Fashion Report!  For now, we have to brag on one our fave finds from this spring's fabric market that is popping up everywhere in showrooms this season!  Does everyone remember this fabric from our recap of our favorite fabrics in June?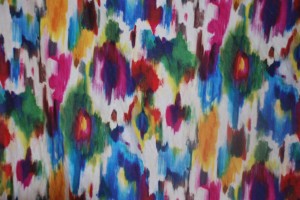 Well, whether it's accent pillows or chairs, we are so glad to see designers taking advantage of the fresh design!
Keep checking back with us to see more recaps of the newest looks from market!  We can't wait to show you some of the pieces we found!